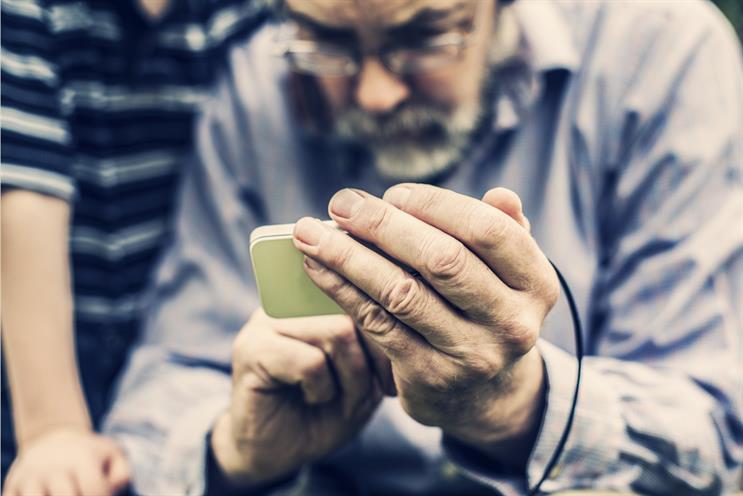 Marketers and agencies continue to be obsessed with youth, and this means brands are missing out on chances to tap into the UK's wealthiest and most responsive consumers, according to a new study by Enders Analysis.
Commissioned by Immediate Media Co, the publisher of Radio Times, Generation Wealth focuses on the changing landscape of consumer spending power. Its findings add ammunition to suggestions that marketers ignore the silver surfers to their cost.
Office for National Statistics data suggests that more than 30 per cent of the UK population is now above the age of 50, and they control 80 per cent of the wealth. The Enders study adds that, by 2015, those aged 40 will outnumber under-40s for the first time since records began.
Mature ABC1s account for the majority of wealth, income and spend – between 2002 and 2012, spending by over-50s rocketed by £100 billion. In fact, the study finds that 50-plus households' share of spend is rising significantly in every sector bar education, led by health and food and drink.
Another key finding is that 45-65s are less brand-loyal than any other age groups, with many showing the propensity to switch brands and services when more attractive ones are presented.
The research chimes with last month's poll of 1,500 over-50s by Age UK, which found that 60 per cent of older consumers are open to trying new brands, contrary to received wisdom that they stick to tried-and-trusted ones.
Claire Enders, the chief executive of Enders, says: "The UK is growing up. We are in the middle of profound demographic and social change. Mature consumers, especially ABC1s, account for a growing share of expenditure, dominating even 'young' sectors such as media and recreation. This is a sophisticated audience who embrace traditional and digital media."
Amid an ageing population and the highest levels of youth unemployment for 20 years, agencies are being urged to rethink youth-focused strategies in favour of older audiences with higher disposable incomes and greater decision-making power.
Duncan Tickell, the commercial director at Immediate, believes the problem is a societal one and the findings belie the outdated notion that over-50s are in some way less valuable or interested in connecting with brands. He warns that the older demographic has been pigeonholed in many media agencies, which tend to be hives of young minds.
"The findings suggest today's 45-65s are the first truly multimedia generation," he says. "They are embracing new technology, using the internet across many platforms while also habitually consuming traditional media on a regular basis too."
The point is clear: brands need to do more to appeal to an increasingly influential demographic. For a multimedia company such as Immediate, which bases much of its activity around "passion" brands through multiple platforms, agencies overlook the reach and influence of more mature consumers.
The venerable Radio Times is believed to generate in excess of £80 million per year through advertising and subscriptions. Tickell refuses to be drawn on figures, but says it is clear that the wealthy baby-boomers are holding on to their young mindsets, and brands that are able to reach them have much to gain.