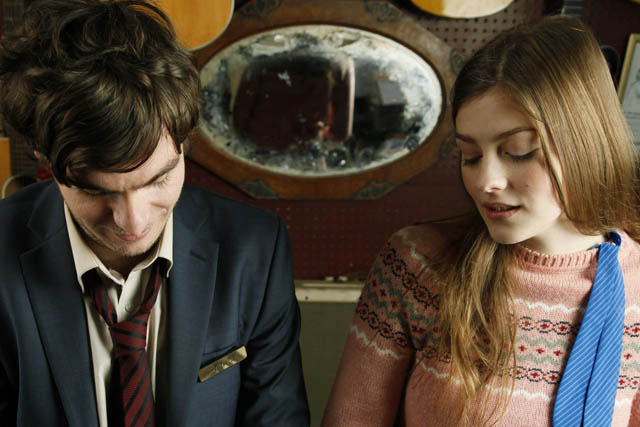 It is a truth universally acknowledged that a single man in possession of a good fortune must be in want of multiple online dating profiles. If Jane Austen were to pen Pride and Prejudice today, the timeless quest for love it details would doubtless be conducted online and powered by increasingly complex algorithms designed to find the ideal mate.
According to dating website Match.com, one in five relationships now begins online, and the aftermath of Valentine's Day triggers a surge in traffic. The positive impacts of online dating are clear: the web makes it easier to meet people, neatly segmenting them in a bid to meet consumers' ever-increasing shopping list of requirements for the perfect match.
However, instant availability is not automatically a positive thing. The uncomfortable truth remains that, in essence, happily ever after - if indeed it turns out to be - is the antithesis of the business model on which online dating thrives. Put simply, in the world of online dating a happy marriage equates to a lost revenue stream.
In Love in the Time of Algorithms, author Dan Slater asks - 'What if the prospect of finding an ever-more compatible mate with the click of a mouse means a future of relationship instability, in which we keep chasing the elusive rabbit around the dating track?'
The proliferation of digital channels is making consumption ever-more immediate, but are people in danger of being suffocated by choice? So, where something better always seems to be around the corner, happiness is becoming further out of reach.
Just because brands need to adapt to the age of instant gratification does not mean that we should ignore its corrosive effects. Although consumers are growing wary of leaving love to chance, are they really better off leaving the biggest choices of their lives to the wisdom of algorithms?
Loving relationships, whether with spouses, friends or family, are the source of the deepest joy in our lives. Online dating may be thriving, but the notion that relationships are inherently disposable is fundamentally flawed.
THE UPSHOT
- How brands can better navigate the age of algorithms
The tyranny of choice
Scarcity is a wonderful commodity, but in the digital age, consumers are at risk of believing that everything and anything is up for grabs. Scarcity, or creating the illusion of it, has never been a more powerful branding tool.
Loyalty undone
Brands should not underestimate the power of 'click and compare'. Consumers have unprecedented opportunities to check out the competition. Assuming that a strong legacy equates to brand loyalty is simply naive.
Imperfect solutions
An algorithm might well serve up tailored book recommendations on Amazon, or your perfect partner on Match.com, but brands must recognise that great relationships can often happen by chance. Maintaining that element of surprise in your marketing activity is crucial.
Shades of self
Brands must be wary of believing that consumers' behaviour is the same in their offline world as in their online one. Consumer insight must look beyond the algorithm to show where people's true priorities lie.
Nicola Kemp is Marketing's head of features. Follow her on Twitter: @nickykc