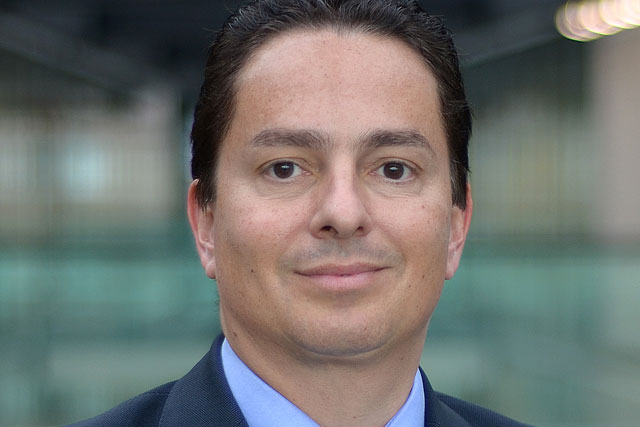 If you're not working in your company's tax department you might not be too worried about a value added tax (VAT) change which is still eight months away.
But what if we told you that these changes could severely impact your sales, profit, margin, reputation and customer loyalty? Chancellor George Osborne is closing a loophole that allowed the sale of online music, ebooks and apps to avoid British VAT, and suddenly it's everyone's problem; CFOs, IT, marketing, digital, sales, legal, commercial teams... the list goes on.
So, what's changing? Essentially tax rules are changing for the online sale of telecoms, broadcasting and digital content to private individuals who are resident in the European Union (EU) – which adds up as online downloads and services. At the moment, VAT is paid in the country of the supplier, but from 1 January 2015 it will become payable in the country where the customer resides.
Anyone selling digital products such as newspapers, music, software and games within the EU will be affected. Overnight, the content delivered from a supplier in, say, Luxembourg to a customer in Hungary will rise from 15% to 27%.
Preparing for the changes is so much more than just a piece of compliance. It is an opportunity for providers of digital services to improve their pricing strategy, re-evaluate the markets in which they operate, work better with third parties, upgrade their systems and re-engage with their customers.
At Ernst & Young, we believe there are five core areas businesses should be focusing on:
Passing on the price increase
One of the first things a company needs to decide is how much of any price increase it will pass on, or whether it will absorb the VAT increase, protect the customer and take a margin hit.
There are lots of factors at play here and the choice will be driven by things such as the likely customer and competitor responses, the sensitivity of customers to price changes for each product and of course the company's own commercial objectives. The pricing decision will have huge implications for how big downstream impacts are, for instance on changes to systems and the customer experience.
Squeezing system changes into tight schedules
From a systems point of view, every site or app through which a company sells has to identify where each customer is based, capture two pieces of evidence that prove residency and also show the correct prices. In addition the back end systems must be able to capture the right data and calculate tax payable across all the relevant countries so it really is a top to bottom impact. The biggest challenge here is timing as systems changes tend to come with long lead times (at least six to nine months) and these will need to be squeezed into already very busy schedules.
Dealing with the Apples and Googles of the world
A lot of businesses sell digital products through third parties such as Apple or Google so it's really important that businesses consider the legal, commercial and practical impacts on their whole supply chain. Contracts may need to be re-negotiated so they are clear on responsibilities and take into account how each party's margins and commissions are affected.
In many contracts our experience is that the content provider is often liable for penalties and interest even where the intermediary is the party accounting for the tax so it's vital to get roles and responsibilities established at the outset.
Invest in the customer experience before the road gets bumpy
It's well understood that a simple purchasing process drives customer loyalty but the introduction of VAT 2015 will mean that this purchasing process is disrupted by the need to collect proof or customer location, for example registering bank details and providing proof of address. In addition, if a customer is used to paying £3 to download a film and this film now costs £3.60, the road gets even bumpier. Social media has become an expanding repository for customer anger so any price change is likely to generate a backlash. The key to mitigating this is through investment in the customer experience, communication, making support available and of course selecting the appropriate price strategy.
Taxation
With non-compliance penalties as large as 200% of the VAT not accounted for, this is clearly still a core focus area to get right. The first place to start is to risk assess and understand the country by country requirements for reporting and compliance and how well prepared you are to meet these.
Systems will need to be modified to ensure they are collecting the right data, roles and responsibilities agreed with the impacted supply chain and of course teams staffed up and capable of dealing with the new arrangements. For businesses with a broad customer base, by country, the implications are significant as they shift from dealing with a single tax authority with one registration timing and a predictable tax burden to many tax authorities with varying characteristics, fluctuating VAT rates and levels of aggression towards compliance and collection.