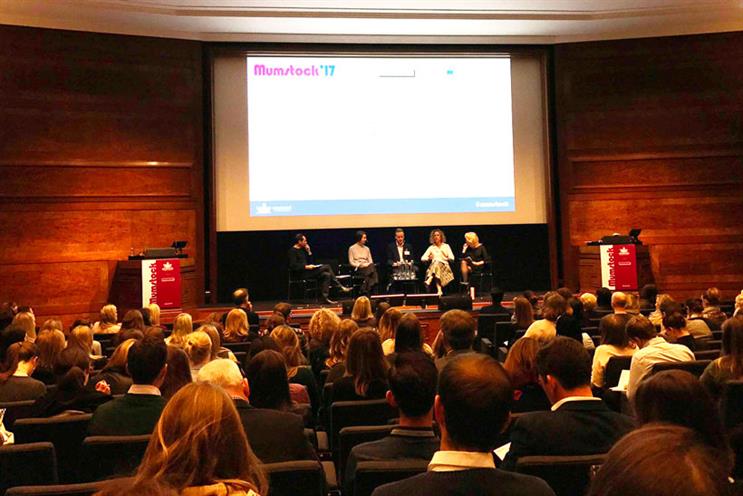 'Attentiveness', and several other habits helped ranked Warburtons in the top ten most effective brands for mums. The ranking and report were based on a six-month study that mined habits through ten different focus groups with mums and in-depth interviews with leading marketers. The habits were then quant-tested with 1,000 mums via Ipsos Mori.
Mums noticed and praised the brand in the joint report published today by Saatchi & Saatchi London and Mumsnet. In the qualitative survey conducted by Ipsos, a Northern mum said: "Even the crumpets – the holes are different. They're wider, more spread out, so the butter goes in."
The report came up with seven effective brand habits:
Sourcery. Casting enchanting spells to win over the crowds.
Elasticity. Like gymnasts, these brands stretch and twist to accommodate different needs and move in line with consumers or the market.
Showmanship. These brands are so motivated to share what they do, they create grand spectacles, present everything with flair and panache and go above and beyond to demonstrate their point.
Attentiveness. Acting like a butler at all times, driven by a sixth sense – an intuitive understanding of mum's needs and wants.
Precision. Be as clear, precise and direct as possible, driven by a streamlining mentality and paired down internal structure.
Integrity. Always acting with integrity and staying true to founding principles and origins, no matter what challenges a brand faces, driven by an innate respect for the brand's story.
Enhancement. These brands regularly empower mum or enhance her in some way, to help her to become a better version of herself.
The researchers then partnered with Ipsos Mori to measure brands against these seven habits and arrived at the following top ten brands:
The top-ranked brand, Disney, can not help but score high in Sourcery, noted its chief marketing officer, Anna Hill, during a panel event at Mumstock 2017 this morning.
"It's really baked into the product. Whether it's theme parks, movies, the stores - imagination and magic are baked in," Hill said. "You need to look at the products and services you've got and make sure it has the qualities you're trying to present to your audience.Then use nuances, such as emotions, to bring products to life."
Hill was joined on stage by Michelle McEttrick, group brand director of Tesco; Pete Markey, brand communications and marketing director, Aviva; and Richard Huntington, chief strategy officer of Saatchi & Saatchi London. The session was moderated by Mumsnet co-founder, Carrie Longton.
'Attentiveness' is a trait Tescos shares with Warburtons, McEttrick commented. "A cornerstone of Tesco's marketing strategy is the ability to have that prescient, all-knowing anticipation of customers we gain from listening to them."
But it also comes down to helping mums take care of their children, she added. "Tesco was the first supermarket to offer sweet-free checkouts, which we did in 2014. We got positive responses from customers and mums in particular and paid attention to the impact. Then we introduced free fruit for kids. So we've not only taken away temptation from the checkout but we're also helping mums feed their kids healthily and helping to occupy the attention of the sugar-starved child."
Disney, as a brand that children love, can play a strong role in helping keep kids healthy too, Hill commented. "We introduced of Stormtrooper water bottles, for example, that kids were happy to choose instead of fizzy drinks."
That is the role of marketing, chimed in Markey. "To take the walls of marketing and have the entire company living and breathing these values."
On Aviva not making it into the top ten brands, Markey noted that it was a challenge to the insurance brand. "We have to work on elasticity and flexibility. Removing barriers and baffling information. Most people believe it's a nightmare to get their insurance claims or pensions sorted, but why should it be? It should be easy and effortless."
As an insurance company, integrity is crucial to Aviva but the company has to stand for more than that, Markey said. "We're trying to put more depth into what we do. We have a market-leading drive app that gives tips on how to drive safer and better. It helps cut down on accidents and why would we not champion that?"