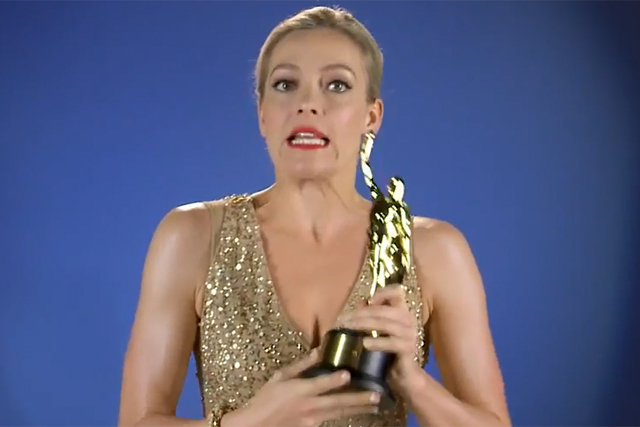 Dunkin' Donuts, which sponsored Ellen Degeneres' Oscar show, and provided coffee to its live audience, tried to get involved in the action with a number of Tweets.
Cottonelle, the Kimberly-Clark toilet paper brand, used the #gocommando in its social media posts, suggesting using Cottonelle gives you the confidence to go commando in your red carpet dress.
The brand's Tweets included a poster for its film The Grand Bootyrest Hotel (a reference to The Second Best Exotic Marigold Hotel) and a video of the star of its campaign accepting the award for "best supporting roll".
Cottonelle's social media managers were particularly excited when the awards' host Neil Patrick Harris appeared to reference the #gocommando campaign.
Did @ActuallyNPH just make a #GoCommando ref at the #Oscars2015? Night. Made.

— Cottonelle (@cottonelle) February 23, 2015
Cadillac's TV ad "the daring" by Publicis New York and London aired during the show and was shared on social media during the awards with the hashtag #DareGreatly.
Samsung, which made headlines all over the world last year when the then host Degeneres posed for a selfie with a host of Hollywood stars, showed its new big-budget TV ad during the ceremony on ABC on the US.
On Twitter the electronics manufacturer encouraged people to discuss their favourite TV moments using the #TheNextBigThing hashtag.