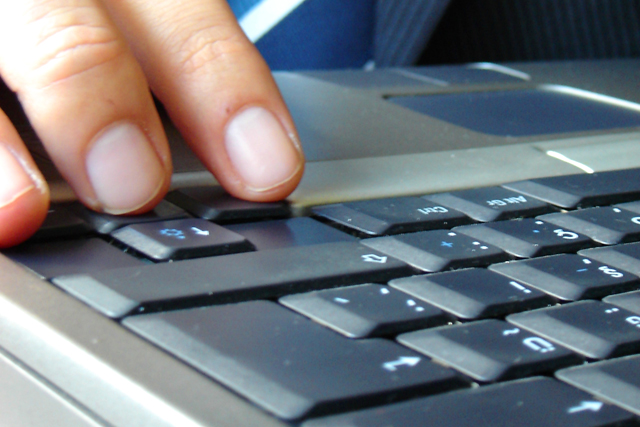 Each month The Forum questions members of The Marketing Society on a hot topic. For more on membership, visit www.marketing-society.org.uk.
Celia Pronto, marketing and ecommerce director, Ford Motor Group
Maybe
As with any crucial supplier relationship, as brand owners we need to satisfy ourselves that the partners we work with are aligned with our brand's positioning.
In the course of any due diligence process, questions regarding fairness and equality are usually considered. This should be no different for social networks.
Assuming they satisfy the criteria of what a brand considers appropriate, and can satisfy us that there are procedures in place to ensure compliance, it should not be our role to police those networks.
However, in this era of increasing consumer power, with advocacy more important than ever, it is important to listen to what consumers are saying within these spaces, so that we can take appropriate action when required.
Fiona McAnena, partner, Clearhound
Yes
A brand reputation is built on what that brand says and does, and, in part, on the company it keeps. An edgy, libertarian brand may welcome controversy, and should be happy with the polarised response it provokes.
That's what brand positioning is about. Most brands aren't that edgy, though – and in any case, few would want to be seen condoning really nasty behaviour, even if it's not illegal. Any brand that stands for something must have a point of view – it's brand, not bland. Doing nothing is not an option. So it's inevitable that, in protecting their own position, many brands are forced to take sides.
Mostly it's done in self-interest, not because they are public-spirited or helping make our world a better place – that's just another kind of bland corporate-speak. The outcome is the same, though: brands can and do shape our world.
Ian Cairns, head of marketing communications and brand, EasyJet
Yes
If marketers are to be true to our professed consumer-centrism, we have to be interested in people's opinion of media-owners and use our influence to improve the inventory our ads appear next to. This seems commercially sensible, too; our messages should be more effective in media environments and content that people accept.
The recent #FBRape campaign, for example, was a salutary experience for many marketers; it raised awareness of Facebook's targeting rules and, hopefully, focused more attention on how online inventory is bought.
This issue won't go away; Twitter has brought in measures against abusive tweeters. Had it not reacted, we might have seen pressure put on brands using the medium. Also could Google's tax and porn stance encourage campaigners to target brands using PPC? Marketers, agencies and media-owners need to create spaces that are good for advertisers and users alike.
Jemima Bird, commercial and operations director, Moss Bros Group
Yes
In a world where brands encourage conversations with consumers, and touchpoints across multiple chan­nels are the norm, it is not feasible for brands to bury their heads in the sand on issues of importance.
Brands are embedding themselves deeper into people's lives, so it is imperative to take responsibility for how they feature online.
Free and open speech is important, but bullying, trolling and illegal activities are not acceptable and it is the responsibility of marketers to ensure their brands are not associated with this type of behaviour. Simple published rules and guidelines allow offensive materials to be removed – it's not about hiding conversations we don't like, but removing the voice of those who don't follow acceptable behaviours.
Online is a wonderful opportunity to build relationships with consumers. Sometimes, however, it's best to file for divorce.
Jamie Elliot, managing director, DLKW Lowe
No
Yes, brands should do more good; have a set of values that make them better, more responsible citizens. And they should act in a way that backs these up.
Yes, they need to be in social networks to take advantage of the cheap reach and scale offered. And, yes, these are unruly places where some bad things happen, but also loads of good.
The solution is not for brands per se to police them. Yes, a brand could crusade to clean up aspects of social networks if it was a good fit with its values. But, for most, it's a question of dealing with these uneditorially controlled places much better; of responding to bad situations in brand character, not defaulting to corporate statement.
For most brands it's how they behave in these networks that needs more active policing.
Jon Davie, managing director, Zone
Yes
Consumers like to align themselves with brands they think reflect their values and beliefs, so we shouldn't be surprised that they expect brands to share a point of view on matters important to them.
But being part of the conversation is complex, especially with emotive subjects. Brands cannot be seen to condone abusive messages and doing nothing cannot be an option when laws are broken. At the same time, brands cannot be held responsible for the actions of keyboard warriors with too much time and too little imagination.
Brands need to act in a consistent manner and appropriately to their core values – the responses of British Airways and Ryanair may differ wildly, but they would still need to respond.
Each brand is different and needs to behave accordingly.