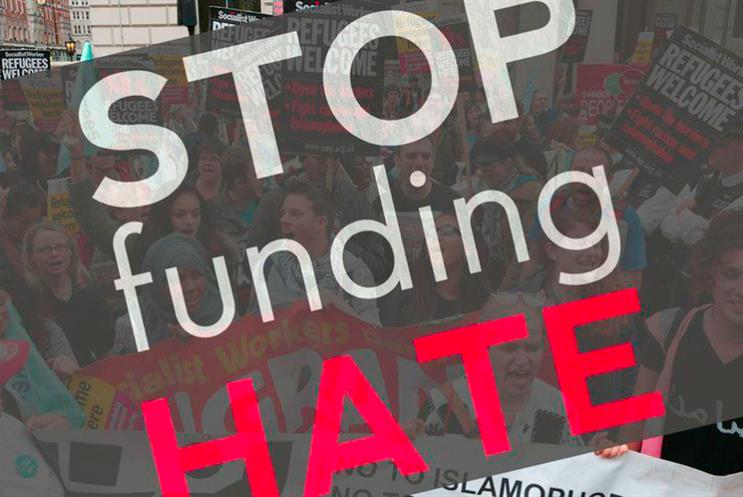 When Lego announced earlier this month that it was halting further toy-giveaway promotions with the Daily Mail after pressure on social media, it made headlines around the world.
The backlash against the Daily Mail and two other tabloids, The Sun and the Daily Express, has been prompted by their editorial coverage of Brexit and immigration.
A small pressure group, called Stop Funding Hate, which was only set up in the summer, has led the
campaign against the right-wing newspapers.
Thousands of social media users have backed the group's call for brands to pull their advertising from the pro-Brexit tabloids because of what it calls their "divisive hate campaigns".
Criticism of the newspapers has mounted after they condemned three High Court judges who ruled that only parliament could trigger Article 50.
Lego has only said that it is not "planning any future promotional activity" with the Daily Mail, but it was heralded as a victory by the campaigners. However, claims that Lego is stopping advertising look overblown. The toy brand has spent less than £2,500 on ads with the paper since the beginning of 2015.
Other businesses including John Lewis and Walkers have resisted appeals to stop advertising with the Daily Mail and other newspapers. They have made it clear that a newspaper's editorial coverage does not play a part in their decision in where ads are placed.
Marketers always have the right to choose where they advertise, Tim Radcliffe, head of publishing and radio trading at Amplifi, points out. "If the editorial coverage is not to [the brand's] liking or damaging, then it is no different than pulling ads because the media is not delivering results," he says.
When the extent of illegal phone-hacking at News of the World became clear in July 2011, advertisers pulled their money in droves – a factor that hastened News UK's decision to close the disgraced tabloid.
However, many journalists and publishers hate the idea that their editorial independence could be undermined by external pressure just because an advertiser or people on social media don't like what has been written. As Christian May, editor of City AM, says: "Brands such as airlines have pulled and rescheduled ads so as not to appear alongside news of plane crashes, and this is perfectly sensible. But to pull a campaign on the basis that a few thousand tweeters don't like an overall editorial tone would be unwise."
---
NO
Christian May
Editor, City AM
"Brands need to be where readers are. The fact that The Sun and the Daily Mail aren't flavour of the month with left-wing social media warriors should not deter brands from advertising in them. Brands should resist the temptation to buckle under a tweet-storm."
---
Yes
Sophie Gibson
Founder and client partner, Team Eleven

"Never has it been more important for brands to take a moral stand. Having the guts to stand for something drives consumer empathy and a sense of belonging. Lego's stance resonates with the public. In contrast, sitting on the fence is a weak brand message."
---
NO
Kevin Chesters
Chief strategy officer, Ogilvy & Mather London

"It's difficult for mass-market brands, which must appeal to a broad church. It would be easy to hop on an outrage bandwagon but it needs careful thought. For some brands, it can be right to pull ads but such choices are rarely clear-cut."
---
YES
Alex Lubar
Chief executive, McCann London

"A brand's core values are more important than ever, and it's not enough for the brand to bury these beliefs in a mission statement – it needs to live and breathe them. Therefore, the media choices that a brand makes cannot be totally incongruous with its values."