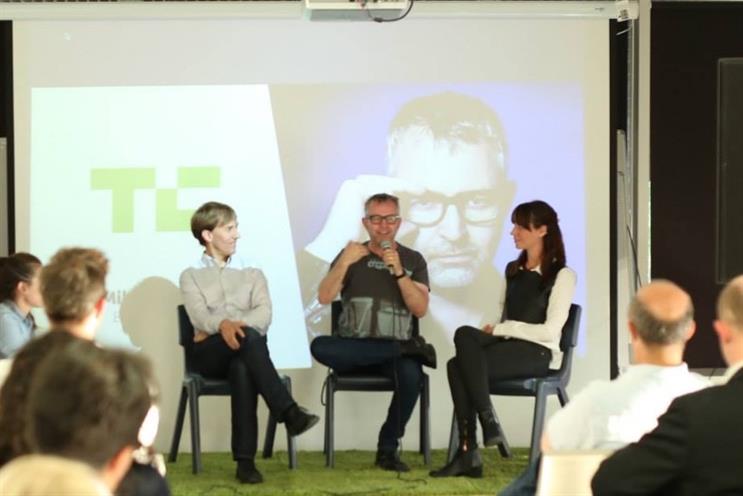 This July, Sony launched First Flight, a Japanese-only crowdfunding and e-commerce site, which gives "nascent projects the opportunity to ascertain the actual needs of the market, realize a co-creation model of product development and improvement through direct dialogue with customers," according to the company statement.
But they're not the only major brand who has recognized the potential of crowdfunding, says Heather Delaney, head of consumer tech and Kickstarter at Dynamo PR, who explains there are "now a lot of major players in the market."
She said: "Big companies are starting to recognize that crowdfunding's got a lot of value, and they're tapping into a community that they've never previously been able to do.
"If a brand or a product is launched on crowdfunding, it closes and moves on to become its own product, the engagement level is so high it's just incredible. Companies pay for this sort of feedback."
Dynamo's kickstarter team launched two years ago. Its first Kickstarter project was for 3doodler, a 3D printing pen. The campaign aimed to secure $30,000, but closed with $2.3 million of funding.
Since then, Dynamo has helped launched campaigns on other crowdfunding platforms such as Pozible and Indiegogo, raising more than $20 million for 40 projects.
Their growth mirrors that of the crowdfunding space. A crowdfunding industry report by Massolution predicts the market will hit $34.4 billion in 2015, which Delaney notes saw a 167% increase last year.
There's also been a marked growth of adoption in Asia. Massolution predicts the Asian market will top the European one for the first time in 2015.
Delaney said: "In previous years companies were focusing on the English speaking markets, predominantly in the US, where Kickstarter and Indiegogo have led the way.
"As these two platforms have opened up in other territories, as well as other crowdfunding platforms launch, we're seeing wider involvement in crowdfunding across the globe."
And the type of companies involved has evolved too. "About three or four years ago you would have noticed it was very much two guys in a basement", said Delaney. Now, larger companies are starting to realize the benefits, although many aren't quite ready to take the plunge.
Delaney continued "I've seen crowdfunding platforms turn down quite a few big, major brands.
"There's been some larger brands that have been looking at crowdfunding more as a marketing campaign, but it just didn't make sense on the platform that they wanted to launch on and it didn't make sense for the community that they were looking to loop into it."
What brands need to consider before launching a crowdfunding campaign
Brands need to approach crowdfunding in the same way any business should. Here are some of the things Delaney advises prospects on before they launch.
1. Is the product ready?
If a product isn't ready, then you're not ready for crowdfunding. If the product is 14 months out and it's going to change in the mean time, then you're not ready. You only have renderings? You're not ready. Companies need to be as close as they can because they're bringing the community into the process and if it's just a rendering, you've completely lost them early on.
2. Are you able to engage?
A company needs to respond to every single comment and question from the backers. Updates and communication with the platform that you're working on is essential. It's the first time and probably the only time that the average consumer has access to a company.
3. Cap your offering…
Limiting the numbers of the product allows you to deliver on time. If you thought [your orders would total] 500 and it turned into 30,000, then a lot of your backers are going to [experience delivery delays] because you didn't prepare for those numbers. They're still going to be interested in your product three months down the road, or you can set up the preorders on your website once the campaign's closed.
4. …or be ready for success.
If the company thinks they need to sell 1,000 units and it turns into 50,000 units, that's a different factory. They have to start those conversations all over again, they're going to have a lot of down time and they're already going to be delayed. Companies don't have to have [a potential bigger] deal signed on the dotted line, but they have to have done the legwork just in case.
5. Offer limited editions of your product
Do it just to suss out what other products might work for version two. So maybe by adding additional USB ports or by changing the colour, you'll find out that the market is hungry for that colour.
---
Presentation: How to succeed at Crowdfunding and Kickstarter PR