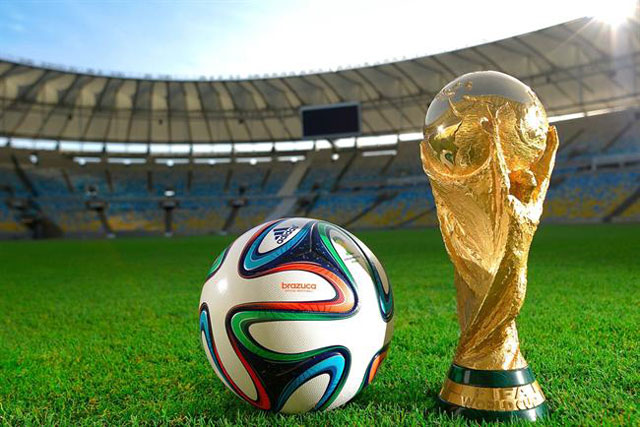 A 30-second TV spot is expected to cost as much as £340,000 during the half-time ad break of England's group games against Uruguay and Costa Rica, and would rise by approximately 20% during the knockout phases, according to media agency estimates.
The rate card price for a 30-second spot during an England group game is between £160,000 and £250,000, but brands are being made to pay a premium for the games that will kick off in prime time, due to the time difference with Brazil.
The supermarket price war is expected to feature the likes of Tesco and Asda entering the World Cup advertising fray alongside the more traditional car, telecoms and beer advertisers, although the cost of advertising may dissuade retailers from bidding for spots during England matches.
Ad spots will decrease dramatically in price during the semi-finals and final as the games are broadcast simultaneously on BBC and ITV.
The BBC traditionally wins a 5:1 audience share when the games are televised by both broadcasters, meaning an ad spot could drop to as little as £50,000 during the final.
In the event of England reaching the final a bidding war could drive the price of an ad spot dramatically up.
Amy Tocock, head of broadcast for Amplifi at Vizeum, said: "If England get beyond the qualifiers then the premium that ITV1 charge will get higher and the cost will be at least £300k.
"If they get to the final, the premium would sky rocket and it would come down to the advertisers willing to pay the most would get access. So the price paid for that would all depend on market demand.
"Investing in mad viewing occasions like this can be incredibly powerful for the right clients and while the capital volume investment required can be perceived as high, it is because there are few properties out there that deliver on emotional reach at such a scale.
"The cost per engaged cover point is great value and the space ability to change business outcomes exceeds investment."
The pricing for this year's World Cup in Brazil has meant an estimated 10% increase on the 2010 tournament in South Africa, which also had games during UK prime time.
Any increase is largely in line with inflation and shows TV advertising is holding up well despite the rise of digital media.
An agency source described this year's prices as "reasonable" in comparison to the 2002 pricing, where ITV charged "ridiculous prices" and allegedly scared off many advertisers.