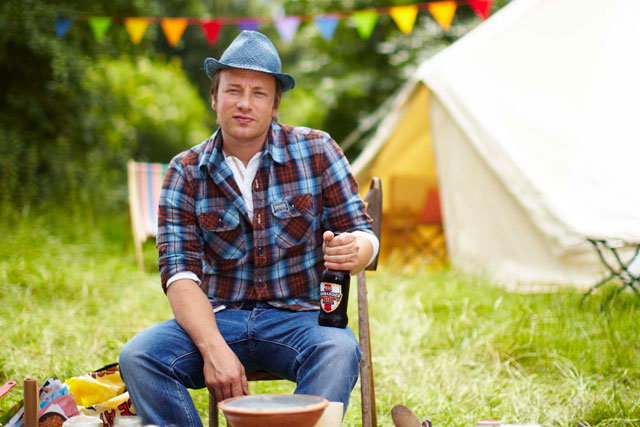 The broadcaster has signed a product placement deal with the brands and Uncle Ben's, owned by Mars, will also sponsor the 40-episode series, which begins in the autumn.
Some of the recipes in the show will include Uncle Ben's products. Yeo Valley's fat-free yoghurt will also feature.
The deal was negotiated by Channel 4 and Oliver's production company, Fresh One, with ZenithOptimedia's Newcast division.
Since paid-for product placement became legal in February 2011, Channel 4 has hatched deals with L'Oréal and Nokia for its youth-focused soap Hollyoaks.
Vicky Kell, Channel 4's business manager, partnerships, said: "We're confident that the active usage by Jamie will lead to a tremendously effective campaign and, as such, we'll be investing in research to help us prove this."