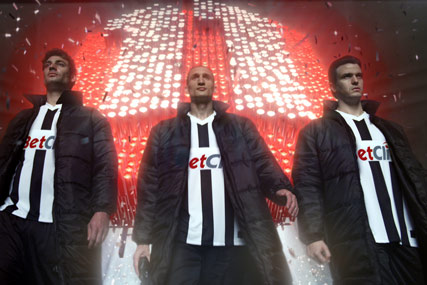 EA is believed to have brokered a deal to pay for a significant presence during Premier League football matches on Sky Sports.
The games developer is already the official technology provider for the Premier League but fell foul of Ofcom regulations earlier this month for displaying its logo on Sky "in the absence of any editorial justification".
An EA spokesman confirmed the brand were "seriously looking into" the possibility of such a move.
Elsewhere, Thomas Cook's brand Club 18-30 is expected to announce a product placement deal next week, while ITV is actively pushing This Morning as its first flagship programme to carry product placement.
Media agency sources said that ITV switched its focus from Emmerdale to This Morning after fears of sparking a backlash against product placement in its infancy.
ITV's Benidorm, produced by TigerAspect, is working with brands at adding them in at post-production stage, according to sources.
Channel 4's Come Dine With Me is also expected to sign a deal with a leading supermarket while UKTV has confirmed that two of its original shows will feature product placement.