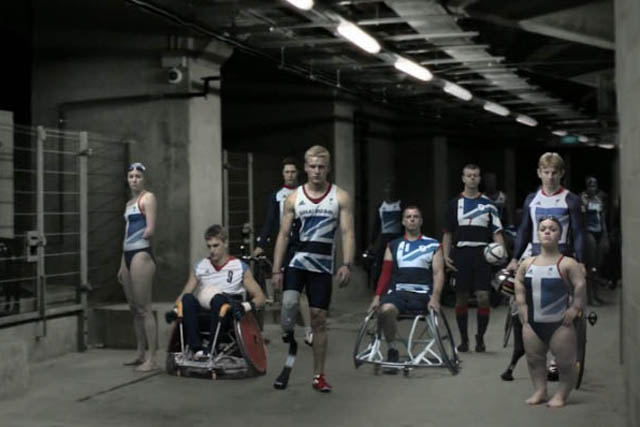 Tracy De Groose, managing director of media agency Carat, told Marketing there is
a huge amount of advertiser momentum going into the Paralympics, with 'great tactical opportunities' for brands.
Daniel Barnes, head of investment at media agency PHD, agreed there is an 'awesome opportunity' for brands to tap into the 'feelgood factor'.
This has led to a surge of interest from brands. According to buyers, the broadcaster is selling packages of between eight and 10 spots around the Paralympics, combining day- and peak-time viewing.
One media director said that Channel 4 has been 'sensible' about the packages, priced at about £100,000. A wealth of non-Olympic sponsors, such as Kellogg, have taken up the opportunity.
Channel 4's 'Meet the Superhumans' ad campaign, which highlighted Paralympians' endeavours, is said to have contributed to record ticket sales.
In an interview with Marketing (see below), Jonathan Allan, sales director of Channel 4, described the Games as 'brand-defining' for the broadcaster and said it will aim to 'change how disabled people are viewed' in the UK.
MARKETING: The BBC have done a phenomenal job with their Olympic coverage. Are you nervous of carrying the baton?
JONATHAN ALLAN: It's a big event and there is a lot of pressure. It's the biggest sporting event that Channel 4 has ever shown and all leave is cancelled. We are pleased that the BBC has done a great job, it's better for us coming into it, but we don't think it will be easy. There has been a massive halo effect from the Olympics and we have witnessed a huge boost, both commercially and in terms of ticket sales for the Paralympics themselves.
The support British consumers have shown for Team GB is incredible - do you think now is the time for new sporting role models?
When it comes to role models there is a lot of negativity around football players, but most of the brands associated with the Olympics have done a phenomenal job of showcasing Olympians and Paralympians. The Paralympics have been a much better integrated part of the Games and all the brands have really taken this to heart. A fact reflected by the fact we have sold nearly 60 brand packages and 50% of those are to brands which aren't associated with the games.
Are the Paralympic Games being used as a tactical opportunity for brands that couldn't advertise around the Olympics?
It is a fantastic sporting spectacle and a huge opportunity for brands that would have liked to advertise around the Olympics. The Paralympic Games will bring new people into television, and there will never be another one in our lifetime.
A marketing director recently told me that he believed this year the Paralympics would fill the commercial gap at Channel 4 left by 'Big Brother'. What do you think of that?
The Paralympic Games in the UK is a one-off event. 'Big Brother' when it started was perfect for the Channel 4 brand, but it got tired and generic. The Paralympics is brand defining for us; you couldn't have a more different property. Our aim is to change how people view disabled people. It's certainly not a strategic aim [to fill the gap left by Big Brother] and the Paralympics aren't a long-term part of the schedule.
Which Paralympic sport are you most looking forward to watching?
From a personal perspective I think wheelchair rugby is amazing, basketball is fast moving, and we should do well in the swimming. Sit down volleyball is also great and Channel 4 has its own sit down volleyball team. But with the Olympics it's not so much about the individual sports, you get involved with everything.