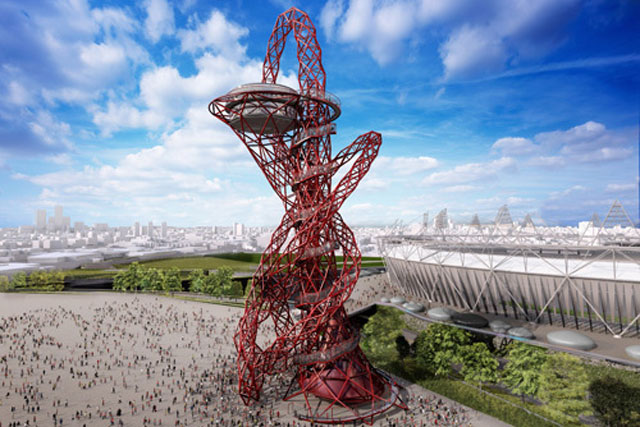 The museum will be located next to the ArcelorMittal Orbit tower, dubbed the "hubble-bubble pipe" and already a recognisable London landmark. The BOC hope the museum will be an important attraction in its own right.

Andy Hunt, BOC chief executive, said the estimated £10m price tag would cover the set-up and running costs for three years, and they hoped to raise the money from sponsors and individual donors.
Colin Moynihan, chairman of the British Olympic Association, said: "We are now looking to the Olympic Partners and individuals to help make this legacy project a great success."
Museum exhibitions already planned include: Olympic Memories, where visitors can re-live the games; and Faster Higher Stronger, which will showcase Olympic sports.
Special displays will also celebrate London's two previous Olympic Games – 1908's event in White City and the 1948 Games in Wembley.
London will become the first city in the world to host to the Olympic Games three times, following this year's event.

Moynihan said: "It is a feat we should be immensely proud of and I believe the British Olympic Museum is the perfect way to ensure the spirit, excitement and unforgettable memories of the London 2012 Games live on to inspire future generations to follow their own dreams."
Jacques Rogge, president of the International Olympic Committee, said: "I am a firm believer that the Olympic Games are not only about gold medals, world records and unforgettable sporting competition.
"At their core they are about people. They can bring out the best of humanity and all that we can achieve when we strive to be the best at something."
Following the Deppwater Horizon disaster, BP's brand image was found to have improved from its association with the 2012 games. The Games are expected to become the biggest social media event in history.
Visit Britain has unveiled £25m plans to capitalise on the feelgood factor post-Olympics but suffered a setback when a poster used in the US was found to contain a typo.