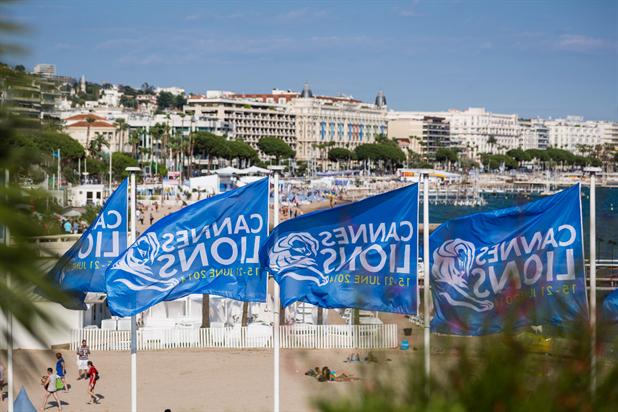 Children's charity Terre des Hommes and its campaign 'Sweetie', created by Dutch agency Lemz Amsterdam, comes out top in our ranking, which allocates different scores according to the top gongs*. The 'Sweetie' campaign picked up the Grand Prix for Good alongside 13 golds.
Vying – and tying for second place are Chipotle Mexican Grill and Volvo Trucks. The Mexican food chain's short film The Scarecrow bagged two Grand Prix and eight golds, with Volvo Trucks equalling this tally.
In third place is Harvey Nichols' Christmas campaign by Adam&Eve DDB, which picked up four Grand Prix and five golds, while Honda was placed fourth and Unilever fifth. British Airways and Universal/Iamother tied for sixth place, as did Coca Cola and UN Women in joint seventh place. Arla Foods, Mondelez International, Samsung, Sony Music, Nivea, CNA, Intermarche, New Zealand Transport Agency and Volkswagen also made the top ten list.
* This ranking of brands has been compiled by Marketing using the official Cannes Lions Festival website www.canneslions.com as its source.
We ranked according to a total points score where a Grand Prix = 7,
Titanium = 7, Gold = 5, Creative Effectiveness =5, Innovation= 5 and Product Design = 5. The table does not include Silver and Bronze Lions awards
The top winning brands at the 2014 Cannes Lions Festival of Creativity
1
Terre des Hommes Netherlands
Terre des Hommes Netherlands: 1 x Grand Prix (for Good), 13 Golds (6xCyber, 2x Direct, Promo & Activation, 1x Media, PR, Branded Content & Entertainment)
Campaign: Sweetie
Agency: Lemz Amsterdam
2
Chipotle Mexican Grill; Volvo Trucks
Chipotle Mexican Grill: 2x Grand Prix (Cyber Branded Games and PR), 8 Golds (3x Branded Content & Entertainment, 2x Cyber,PR, 1x Film Craft)
Campaign: The Scarecrow
Agency: Creative Artists Agency
(2nd=) Volvo Trucks: 2 x Grand Prix (Cyber Social and Film), 8 Golds (3x Cyber, 1x Direct, Film Craft, PR, Promo & Activation, Titanium
Campaigns: Live Test Series; Live Test Series and The Chase 360; The Epic Split
Agency: Forsman & Bodenfors Gothenburg
3
Harvey Nichols
Harvey Nichols: 4x Grand Prix (Film, Integrated, Press, Promo & Activation), 5 Golds (2x Promo & Activation, Outdoor, 1x Direct)
Campaign: Harvey Nichols Christmas
Agency: Adam&Eve DDB London
4
Honda
Honda: 1 x Grand Prix (Titanium), 8 Golds (2x Branded Content & Entertainment, Cyber, 1x Film, Film Craft, Outdoor, Promo & Activation)
Campaigns: Project Drive In; Honda Illusions; Sound of Honda/Ayrton Senna 1989
Agencies: RPA Los Angeles; McGarry Bowen London; Dentsu Tokyo
5
Unilever
Unilever: Creative Effectiveness Lion, 6 Golds (2x Media, 1x Film, Mobile, Outdoor, Press)
Campaigns: Dove Real Beauty Sketches; Unilever Marmite: Rescue; Ketchup, Mayo, Pasta; The Kan Khajura Station; Unilever Omo: Joystick versus football, Tablet versus tree, Mobile versus sand
Agencies: Ogilvy Brasil Sao Paulo; Adam&Eve DDB London; PHD India Mumbai, Lowe and Partners Worldwide Mumbai; Lowe Vietnam Ho Chi Minh City
6
British Airways; Universal/Iamother
British Airways: Grand Prix (Direct), 5 Golds (2x Media, 1x Cyber, Outdoor, Promo & Activation)
Campaign: Magic of Flying
Agency: OgilvyOne London
(5th=) Universal/Iamother: Grand Prix (Cyber Craft), 5 Golds (5xCyber)
Campaign: Pharrell Williams, 24 Hours of Happy
Agency: Iconoclast Paris
7
Coca-Cola; UN Women
Coca-Cola: Grand Prix (Media), 3 Golds (2x Media,1x Film)
Campaigns: Happy ID; A rainbow for the rainbow nation; Parents
Agencies: McCann Lima; FCB South Africa Johannesburg; Santo Buenos Aires
(7th=) UN Women: Titanium, 3 Golds (2x Promo & Activation, 1x PR
Campaign: The Autocomplete Truth
Agency: Memac Ogilvy Dubai
8
Arla Foods; Mondelez International; Samsung; Sony Music
Arla Foods: Creative Effectiveness, 3 Golds (3x Film Craft)
Campaigns: Weave your magic: how Lurpak found its global voice; Adventure Awaits;
Agencies: Wieden+Kennedy London; Wave Studios London, Wieden+Kennedy London; Blink Productions London, Wieden+Kennedy London
(8th=) Mondelez International: 4 Golds (3x Direct, 1x Outdoor)
Campaigns: Almost Identical; Milka Last Square
Agencies: Del Campo Saatchi & Saatchi Buenos Aires; Buzzman Paris
(8th=) Samsung: 2x Product Design, 2 Golds (1x Branded Content & Entertainment, PR)
Campaigns: Food Showcase; Samsung Galaxy Core Advance; Oscars Selfie; Samsung Maestros Academy;
Agencies: Samsung Electronics Seoul; 72andSunny Los Angeles California, PMKBNC New York, Edelman Digital New York; Leo Burnett Milan
(8th=) Sony Music: 3 Golds (2x Film Craft, 1x Branded Content & Entertainment, Direct)
Campaign: Bob Dylan Like a Rolling Stone
Agency: Interlude New York
9
Nivea
Nivea: Grand Prix (Mobile), 2 Golds (1x Media, Mobile)
Campaign: Nivea Sun Kids Protection Ad
Agency: FCB Brasil Sao Paulo
10
CNA; Intermarche; New Zealand Transport Agency; Volkswagen
CNA: 3 Golds (2x Promo & Activation, 1xDirect)
Campaign: Speaking Exchange
Agency: FSB Brasil Sao Paulo
(10th=) Intermarche: 3 Golds (2x Direct, 1x Promo & Activation)
Campaign: Inglorious fruits and vegetables
Agency: Marcel Paris
(10th=) New Zealand Transport Agency: 3 Golds (2x Film Craft, 1x Film)
Campaigns: Blazed; Mistakes
Agency: Clemenger BBDO Wellington
(10th=) Volkswagen: 3 Golds (2x Branded Content & Entertainment,1x Press)
Campaigns: Kombi Last Wishes; Dinner, Soccer, College;
Agencies: Almap BBDO Sao Paulo, Inkuba Sao Paulo; DDB Mexico