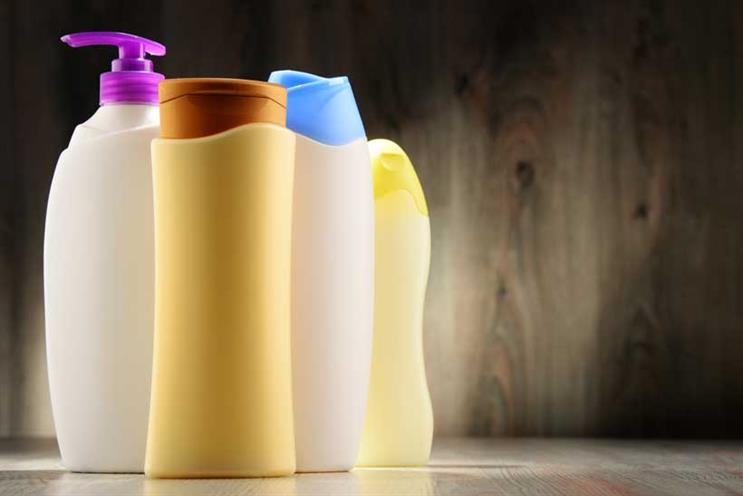 The "salesman" provoking all this ambivalence is packaging, under pressure as never before to clean up its environmental act but also in the process of being reinvented as a potent marketing tool.
The big debate about its future comes amid public anger over the mountain of packaging waste. Major advertisers including Unilever and Coca-Cola have reacted by pledging a huge increase in the amount of plastic packaging being recycled or reused.
Yet despite all the negative PR, packaging is undergoing a revolution. Indeed, a new Nielsen analysis describes packaging design as marketing's "dark horse" that receives little attention compared with other channels and whose impact is underestimated.
"Brands are spending thousands of pounds on advertising whose impact is increasingly limited," Laura Giffard, visual strategist at brand and pack-aging creative consultancy Parker Williams, warns. "That's because consumers are in charge. They can buy what they want, where they want. All communication channels get switched off at some point but packaging lives with consumers."
But packaging's ability to provide better cut-through in a very fragmented media landscape is just one reason for its rise up the marketing agenda. Not only has its importance as an information provider grown as the number of self-service outlets burgeons, but developments such as 3D printing is heralding much greater innovation in packaging design.
There are other factors too. One is the proliferation of small, locally based companies, such as craft brewers, that are turning to striking packaging to compensate for limited marketing budgets.
"Of course people get pissed off by over-packaging," a branding expert acknowledges. "But they can distinguish between that and more desirable packaging that sets out to enhance consumer relationships."
Nevertheless, digital media is forcing rethinks about packaging, which must now stand out online as well as on shelves. "Social media is all about the distribution of pictures, not words," Ron Cregan, business director at design agency Sedley Place, explains. "So it's very important to get the look of the packaging right because it will be shared."
However, the packaging penny seems not to have dropped within some companies where, according to one brand consultant, it is still "regarded as an afterthought and assigned to junior brand managers".
"Attitudes towards packaging is changing among the big players but its power is still underestimated," Cregan says. "That won't change until the packaging designer is seated at the top table alongside the marketing director and the agency planner. And that's not happening often enough."
Moreover, brand experts stress the need for senior involvement to keep the packaging consistent but also relevant. "I've just seen packs of Lurpak butter on supermarket shelves still bearing their Christmas labels," one points out.
Will packaging eventually become so influential that it starts to exceed advertising in importance? According to Giffard, a more likely outcome is that the two become indistinguishable.
---
AGENCY HEAD
Alex Ririe
Managing partner, Coley Porter Bell
At a time when the media landscape is so fragmented, attention spans are short and many people skip ads, the importance of packaging is underestimated.
"Packaging is the purest expression of all that your brand stands for. They say people are ambivalent about it but, if you get it right and your packaging is both innovative and helpful, it can add hugely to the customer experience.
"Dorset Cereals has shown how well packaging can work for brands that are late arrivals in the market. And it can be very important for brands that don't have big budgets."
MARKETER

Roisin Donnelly
Non-executive director, Just Eat; former brand director for Northern Europe, Procter & Gamble
"With seven out of ten purchasing decisions now taken in-store, packaging has become brands' on-shelf advertising.
Those that stand out can make a sale. This is very important in beauty categories where people are looking and experimenting.
"Packaging should always be part of the marketing mix, although it's true some companies have not been refreshing their packaging sufficiently or been innovative enough with it.
"And while it's difficult to get consumers to speak spontaneously about packaging, brands should be talking with them about it. They do care and they get highly frustrated when parts of it don't work."
CONSULTANT

Mhairi McEwan
Group chief executive, Brand Learning
"IPackaging is key when it comes to bringing a brand's positioning to life, and its importance when it comes to influencing consumers is often underestimated.
That's true mainly of those companies that delegate packaging responsibilities to junior people who are tempted to change things just for the sake of it.
"As ecommerce evolves, packaging will need to adopt a different role to the one it plays in-store because the interface with consumers will be fundamentally different.
"It's not that packaging is going to become more important than advertising but packaging's importance will mean sales and marketing working together to attract and retain customers."
CREATIVE

Dan Vasconcelos
Associate creative director, Siegel & Gale
"I'm surprised Nielsen regards packaging as underestimated. Actually, packaging has never been more important.
I suspect the reason it's underestimated is that, despite all the hype about digital media, packaging is something that has stood the test of time. "The fact is that only 30% of supermarket purchases are planned.
The rest are the result of packaging, offers and sales promotion. "That said, digital media is changing packaging's role and bringing about a return to simplicity.
Previously, packaging design might have been intricate. But while that might have worked in a bricks-and-mortar store, it won't do so on Twitter, Facebook and LinkedIn"