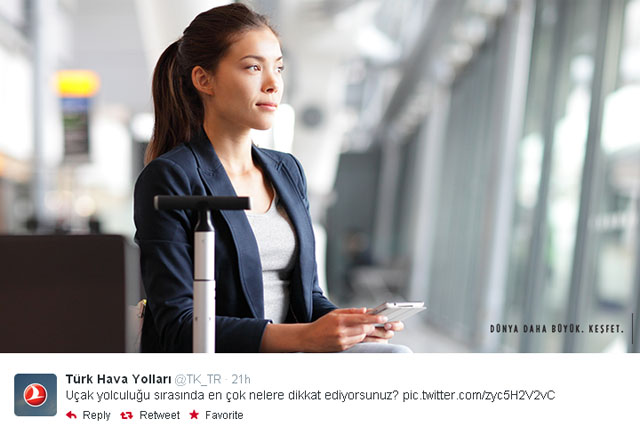 Speaking at a rally, Erdogan reportedly told the crowd: "We will wipe out all of these. The international community can say this, can say that. Everyone will see the power of the Turkish Republic."
Hours later, Turkey's 10m Twitter users attempting to access the social media site encountered a message from Turkey's telecoms regulator citing a court order to enforce "protection measures" on Twitter.
The attempt to block Twitter comes days ahead of local elections in Turkey, with Erdogan battling corruption allegations, after the police arrested three sons of cabinet ministers and businessmen with close connections to the prime minister.
Twitter has yet to make a full statement on the subject, but told media outlets it is investigating whether it has been banned. It has posted a tweet in both English and Turkish advising how users can continue to tweet in the country via SMS.
However, so far, the country's leading brands have halted communications on Twitter.
Since the block came into effect yesterday evening, only one of Turkey's top 10 most-followed brands – Ticketmaster-owned ticket website Biletix – has tweeted, while some local brands have also returned to Twitter, according to Campaign Turkey.
Arkadaslar Chill Out! Festivaldeki gruplar açiklandi! Bu festival kaçmaz! http://t.co/fdwDfyPb8w pic.twitter.com/Ccxc9i6Ogb

— Biletix (@Biletix) March 21, 2014
In contrast, it appears that the country's top brands on Twitter, including Turkish Airlines, Vodafone, Samsung and Audi, have refrained from tweeting.
These are the most recent tweets from brands at the time of publishing:
Uçak yolculugu sirasinda en çok nelere dikkat ediyorsunuz? pic.twitter.com/zyc5H2V2vC

— Türk Hava Yollari (@TK_TR) March 20, 2014
Ünlü yatirimci Marc Faber #UEZ2014'te. Ekonomiye yön veren isimleri Vodafone ile yarin canli izleyin. http://t.co/zH0EKhGLhh
— Vodafone TR (@VodafoneTR)
March 20, 2014
Galaxy S4 kullanicilarimizin heyecanla bekledigi Android 4.4.2 Kitkat güncellemesi yayinlandi! :) pic.twitter.com/mAx1vRYGDc

— Samsung Türkiye (@SamsungTurkiye) March 20, 2014
Mutlulugun tüm dünyayi sarmasi dilegiyle, Dünya Mutluluk Günü kutlu olsun. Sen de RT'le, tüm dünya mutlu olsun. pic.twitter.com/dKlzwgMapr

— Coca-Cola Türkiye (@CocaCola_TR) March 20, 2014
Starbucks günün kahvesiyle Çavdarli Mini Hindi sandviçin uyumu tam da aradiginiz lezzet :) pic.twitter.com/gGgrBwH83q

— Starbucks Türkiye (@StarbucksTR) March 20, 2014