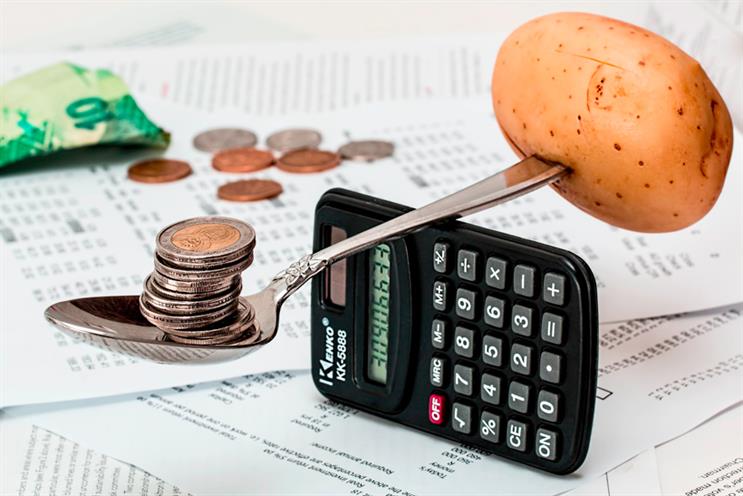 Sir Martin Sorrell has sparked a debate about specialist media auditors after urging advertisers to use a "Big Four" chartered accountancy firm to vet how their media agency is spending their money.
The WPP chief executive's complaint is that many of the specialists are not chartered accountancy firms and lack "professional rules and regulations".
He is concerned about giving them privileged access to his group's financial affairs, particularly when it comes to compliance auditing, which involves checking whether a media agency has complied with its legal contract with the advertiser. "We think, for audit purposes, you should use a professional auditor – ie one of the 'Big Four' firms," Sorrell said, referring to Deloitte, EY, KPMG and PwC, because they are chartered accountants that are subject to regulation.
His decision to speak out comes amid growing tension between advertisers, media agencies and auditors. The UK advertiser trade body ISBA and its US counterpart, the Association of National Advertisers, have raised questions about transparency and rebates and urged marketers to tighten their contracts.
At the same time, Group M, WPP's media buying arm, has launched legal action against FirmDecisions, a subsidiary of specialist media auditor Ebiquity, over the potential breach of a non-disclosure agreement. FirmDecisions has denied any wrongdoing.
Some other industry players think Sorrell has a point about audit standards. If advertisers want to scrutinise media agencies more closely, then the auditors need to operate to higher standards.
MediaSense, a consultancy that manages pitches on behalf of clients, proposed an industry code of practice last week recommending that "all individuals involved in compliance auditing must be bound by a recognised professional code of conduct – eg Association of Chartered Certified Accountants".
Adrian Jenkins, founder of Financial Progression, an independent chartered accountancy firm specialising in compliance auditing of media agencies, says any suitably qualified firm – not just one of the "Big Four" – can do the job. It's up to the advertiser, not the agency, to decide who should carry out an audit, he adds.
John Billett, chairman of ID Comms, compares the situation to auditing spend in the National Health Service. Having "some accountancy expertise" matters, but it's more important to have medical practitioners with hands-on experience.
A wry observer might add: it helps to know where the bodies are buried.
---
NO
John Billett
Chairman, ID Comms
"Having media trading operational expertise is of greater significance than actuarial, forensic skills. If I were running a media evaluation, I'd certainly be looking for some accountancy expertise. It's a different matter from using a chartered accountant firm."
---
MAYBE
Adrian Jenkins
Founder and director, Financial Progression

"As long as the auditor is professionally qualified, competent to do the work and operating within the regulatory regime of a professional accountancy body, brands should be able to choose whoever they wish to conduct a contract compliance audit."
---
MAYBE
Debbie Morrison
Director of consultancy and best practice, ISBA

"Advertisers must be free to choose their own auditor – be it a 'Big Four' firm or a specialist. The specialists are built solely on knowledge of how the media world operates, which in this complex media environment is what advertisers need."
---
NO
Tina Fegent
Marketing procurement consultant

"Clients should use whatever auditor works for them and their business. Auditors must be paid a fee for their services (not commission based on the results of any findings) and the agency must have the right to review the findings."