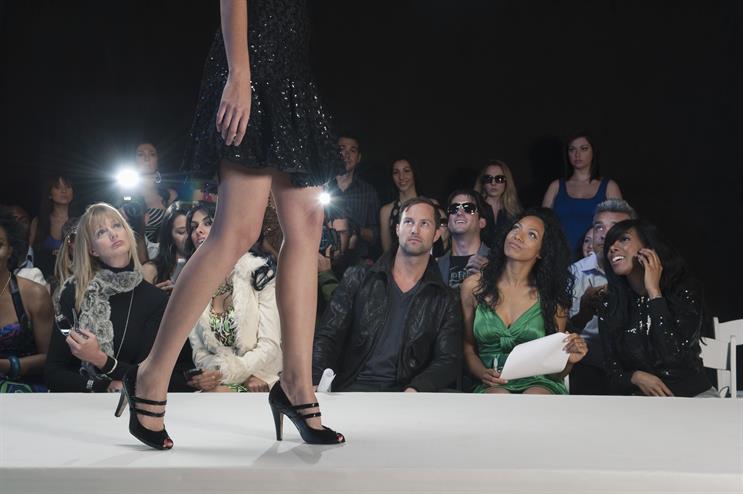 In the AW15 London Fashion Week, brands have had to negotiate a lag between instant digital show coverage and product drop. Mid-market brands, such as Topshop and Whistles, have allowed consumers to pre-order products from the runway at LFW – which contradicts their retail model. However, mid-market brands have realised the importance becoming part of the large (and growing) social conversation about LFW and this new strategy of offering consumers access to the products, via a social media platform or hashtag, is a trend increasingly being used by brands. And it is working – the Topshop show was one of the most tweeted about shows at LFW.
Abandoning the traditional runway
An attention-grabbing moment at the AW15 LFW was high-street brand Allsaints' decision to abandon the traditional runway. While most designers and brands have a runway show, Allsaints instead replaced the typical catwalk and models on the runway with a digital film. This film appeared across Allsaints global social media sites and the collection unveiled in the film was available to purchase immediately – a similar move to the likes of Topshop and Whistles. The decision to transfer the traditional runway to a digital platform once again emphasises that the conversations around LFW are online. Reaching this audience is an absolute must for brands in order to gain traction in the increasingly crowded, fast-paced environment that is London Fashion Week.
Oscar clash
Another interesting occurrence at LFW was Tom Ford's decision to host his show in LA instead of London. It makes sense commercially – and again signals the new order. Tom Ford, as he always has done, played above the law during Fashion Week. Ford stated that he wasn't going to compete with the Oscars, so he decided to host the first high profile ready-to-wear show in LA to coincide with the Academy Awards. Such scheduling could almost be construed as hijacking the prominence of an established event, to adjust the focus and attract new and un-tapped demographics into the notoriously elite fashion sphere, whilst simultaneously not alienating its current core.
Reaching audiences non-traditionally
LFW is a colourful, vibrant five day festival celebrating the best of the fashion industry. Brands are aware that social influencers and their presence at shows remain ever important and they are keen to reach their audience in non-traditional ways. In 2015, we have seen brands attempt to cultivate this audience on another level – by broaching the void between runway images and consumer products in the retail stores. The social audience is ever increasing, so we can expect more brands in the future to find innovative ways to engage with this influencer audience in order to increase retail sales.
---
Recommended