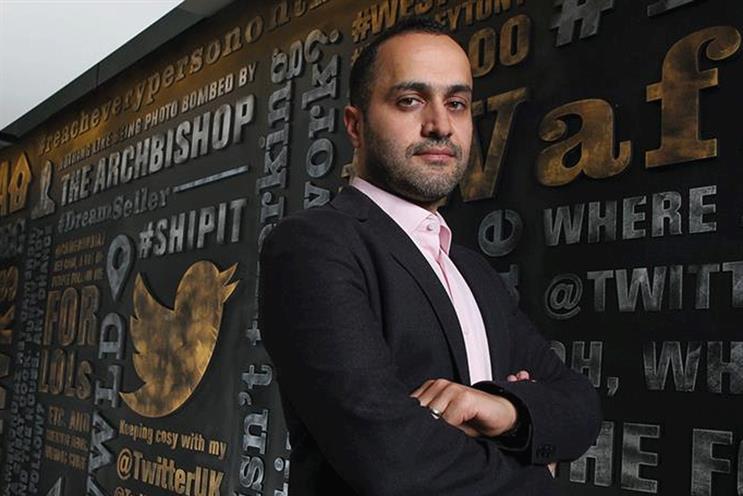 Pete Picton, the online editorial director at The Mirror, said the emerging distribution model, whereby news brands will share revenue with platforms such as Facebook to increase reach, was "the second biggest change" he has seen in digital since social media was created over a decade ago.
Appearing on the Social Media and the News panel, Picton said: "This is the second biggest change because it could be a complete sea change for how we operate.
"The idea is we get extra reach, extra revenue and we grow our audience. The danger is we come off our platform and we lose that relationship with readers. Is it good financially? The jury is still out."
Dara Nasr, the UK managing director of Twitter, said the platform works with many publishers that have subscription models, such as The Economist, but it was for news brands to try different online publishing approaches rather than there being a single answer for how to monetise their online content.
Nasr said: "Products like The Economist have always had a subscription model, but it's not using technology to deliver that model in a more sophisticated way. Whereas you have a news brand that has been digitally free, monetised by advertising, they may now be thinking of going in to that subscription space.
"The Times has obviously done well but they [News UK] un-paywalled The Sun. It's a bold move and what's good is that things are being tried. There's no shame in trying stuff that doesn't work."
The panel, chaired by Campaign deputy editor Maisie McCabe, agreed brands that win on social media are those that produce tailor-made content for different online platforms, as well as develop customised content strategies.
Adnan Ebrahim, the founder and chief executive of the motoring enthusiasts' publisher Car Throttle, said his company's brand "grew up" on social and quickly learned its target audience wants to see content across different platforms.
On Snapchat, Car Throttle creates "behind the scenes" humour-based content, on Facebook it creates native video, while on YouTube its puts out professionally edited feature pieces.
But, Ebrahim warned: "For a publisher, the more we use these social tools the less loyalty there is. If you can see the same article on any publisher's site, how do we build loyalty and community instead?"
Platforms are also "laughing", according to Ebrahim, as they are benefitting from a glut of content being created by news brands for their users, while the challenge for content creators was creating a better user experience away from the likes of Twitter and Facebook.
He said: "Consumers may use four or five apps at the most and publishers have tried to create these apps but if you don't have all of these tools that the platforms have, how do you expect them to use your app every single hour in a day? It's not going to happen.
"Why does there have to be dichotomy? What if you take the best parts of a platform and create your own content? For us our aim is to get every single car enthusiast to use our product more than Facebook or Twitter because our environment is better."
The issue of platforms curating news brands' content came up several times, in light of recent accusations against Facebook in the US that conservative political views were being censored in users' news feeds.
Jaime Pham, a content marketing consultant at LinkedIn, said curation was important and questioned why people are surprised that "there is still a human touch behind algorithms."
She said: "Algorithms are only as strong as the assumptions behind them. All sources of content are becoming so ubiquitous that we need curators to clean up what's out there.
"There's a lot of room for maturity in this space and consumers need to think critically about sources of media they trust to be their curators."