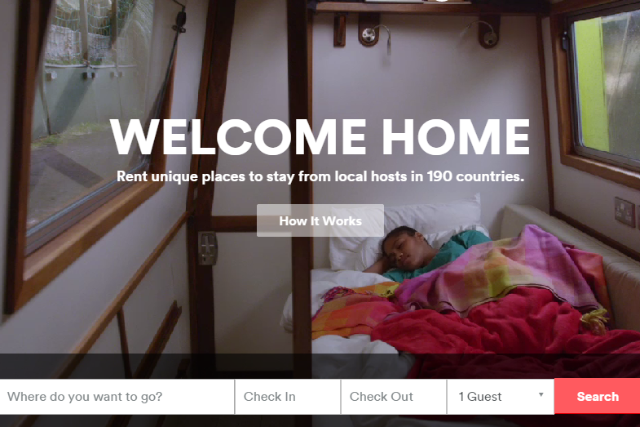 The sharing economy is a loose marketing term for businesses that promote sharing resources over individual ownership.
Airbnb is often held up a poster child of the sharing economy, since it enables everyday homeowners to hire out unused bedrooms or properties, making more efficient use of their resources.
Branson said: "Consumers have spoken and over the past year we have seen a significant change in attitudes towards sharing economy businesses – from car sharing to holiday home leasing, these services are undoubtedly growing in popularity.
"At Virgin we've been studying the trends around the sharing economy for some time now and we welcome moves from policy-makers to better understand the space."
Boosting entrepreneurship
His comments come on the release of an "independent" report into the sharing economy, commissioned by the Department of Business, Innovation and Skills (BIS).
Business minister Matthew Hancock has been a vocal supporter of sharing economy businesses, claiming that enabling consumers to share resources will turn them into "everyday entrepreneurs".
The report has been led by Love Home Swap CEO Debbie Wosskow, who would herself likely benefit from any rule changes. A spokesman for BIS told Marketing last week that there was no wider committee involved with the review, though it isn't clear why.
Perhaps unsurprisingly, Wosskow's report has called on the government to relax laws restricting the operations of sharing economy businesses.
Her proposals include changing the rules around subletting; meaning someone who rents a room "for a few nights" won't be subject to the same rules as a hotel.
Wosskow didn't address the practical fallout of such a rule change, such as increased noise levels for neighbours, the risk of crime from short-term occupants and the reduction in long-term housing available for local residents. She did call for a careful look at regulation around these new businesses, however.
Other recommendations include a new incubator dedicated to sharing economy startups, funded by charity Nesta and the taxpayer-funded quango Innovate UK.
Wosskow also called for dedicated ridesharing lanes to encourage carpooling – a concept borrowed from the US – and for the creation of a trade body representing sharing economy businesses.
She has also suggested that the government open up its online verification scheme, Gov.uk Verify, to private businesses, which in practice could mean handing over credit card data, demographic data and other highly sensitive information.
Sharing economy controversy
The government will respond to Wosskow's findings in January, though it won't necessarily adopt her recommendations.
It is already in the process of ditching some rules that restrict sites such as Airbnb. For example, Westminster Council has reportedly been tracking users who post short-term lettings to Airbnb and sending letters to residents threatening fines, since renting out properties for less than 90 days requires planning permission. But these restrictions are set to be scrapped under the upcoming Deregulation Bill.

Meanwhile, Uber is deemed illegal in Brussels, Germany and, up until recently, in certain US states, though the company has been lobbying hard to shift government perceptions.
Airbnb welcomed Wosskow's findings, with a spokesman saying: "Leaders in the UK have already signalled their intent to craft new rules for home sharing and we are excited by the UK government's readiness to back innovators and this new economic engine.
"We look forward to working with them and our fellow members of the sharing economy on putting this intent into action."
Read next