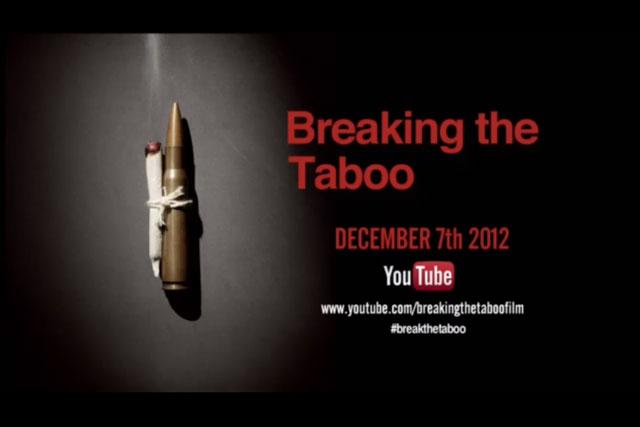 Google has partnered with Sam Branson's production company Sundog Pictures to help 'Breaking the Taboo' reach a global audience, in an alternative to the custom of breaking documentaries in cinemas, a process called the 'theatrical window'.
Sundog Pictures has created its own branded channel on YouTube for a month long "online window" with traffic being driven to the site via the YouTube homepage, marketing on the site and celebrity endorsements.
Alan Sugar, Gary Barlow, Peter Jones and Mia Farrow are promoting the documentary on Twitter using the hashtag #breakthetaboo, while video teasers for the documentary, narrated by Morgan Freeman, have starred Kate Winslet and Dizzee Rascal.
It is not clear whether Google and Sundog Pictures will be sharing marketing costs for the high-profile campaign, designed to get the documentary aired on TV by mid-2013.
The film goes live on YouTube tomorrow (7 December) after premieres hosted by Google in London yesterday and New York today. No advertising will be shown during the documentary.
London's premiere included a panel discussion attended by Richard Branson, who is a commissioner for the Global Commission on Drug Policy.
Johnny Webb, managing director at Sundog, said: "It's incredibly difficult to get significant theatrical distribution even for the most acclaimed feature documentary, and even then you can measure audiences in the tens of thousands.
"By substituting cinema with YouTube, we believe we can reach millions of people rather than thousands, and create a virtuous circle of promotion which will boost viewing in the global TV window."
Webb, formerly the managing director of Virgin Media TV and Living TV Group in the UK, joined Sundog in March.