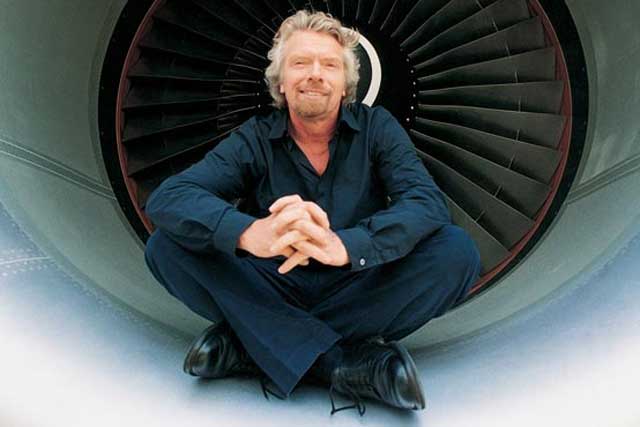 Delta is reportedly in talks with Virgin Atlantic to take over Singapore Airline's 49% stake in the airline, with subsequent reports that Delta's European partners Air France-KLM may also look to acquire a slice of Branson's 51% majority stake.
Willie Walsh, the chief executive of British Airways-owner International Airlines Group, has reignited the old rivalry between his and Branson's airlines, by claiming that Delta is embarking on the deal in order to gain access to Virgin's prized slots at Heathrow Airport.
Walsh told The Daily Telegraph: "I can't see Delta wanting to operate the Virgin brand because if they do, what does that say about the Delta brand?"
Branson's response, entitled, "Sorry BA, we're not going anywhere," batted away speculation that the entrepreneur is planning on giving up control of Virgin Atlantic and that the brand will soon disappear. He also challenged BA to pay Virgin Atlantic staff £1m if, in five years, the brand remains active.
Branson said: "This is wishful thinking and totally misguided. Will BA never learn? Let's see how much they believe this. Let's put their money where their mouth is.
"The last time BA had to make a settlement to me for damages (in part for spreading not dissimilar false rumours) I split the money amongst our staff. Rather than suing on this occasion, I will pay £1 million to their staff if Virgin Atlantic disappears within say five years. If not, BA pays our staff £1 million.
"Virgin Atlantic was my baby 28 years ago when we set up with just one plane. Like all children, they never really stop being your babies and Virgin Atlantic is still much cherished. It has grown into a wonderful airline which has punched above its weight for almost three decades, giving much larger airlines a real run for their money.

"We intend to carry on doing so for many years to come and, contrary to Mr Walsh's hopes, we have no plans to disappear. But since they are so confident, will BA accept our challenge?"
Follow @loullamae_es