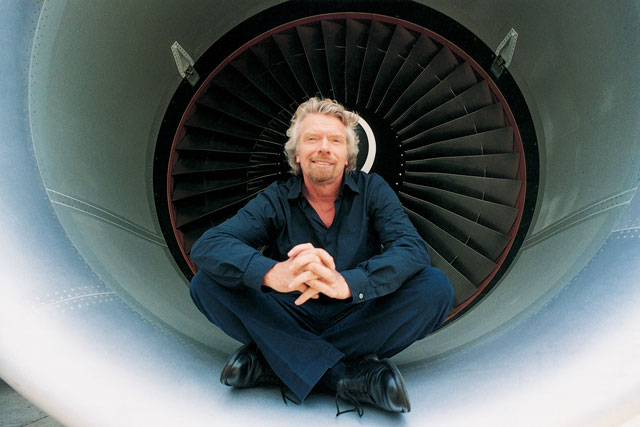 Virgin Atlantic president Sir Richard Branson said the deal would take British flying "back to the dark ages", stating that it was "vital" for regulatory authorities in UK and Europe to "give this merger the fullest possible scrutiny and ensure it is stopped".
IAG, the parent company of British Airways and Iberia, agreed in December last year to buy BMI from Lufthansa for £172.5m for the international airline. Virgin Atlantic was bidding against IAG at the time, hoping to buy BMI itself.
Virgin Atlantic said the takeover deal would see three key domestic routes between Heathrow and Aberdeen, Edinburgh and Manchester, become British Airways monopoly routes, while it claimed that competition would be "eradicated" on routes to some popular European destinations.
It also claimed that around two million domestic passengers would face price hikes, with expected rises to travel costs for some of the 750,000 small businesses that use the bmi network.
Branson said: "When British Airways was left the only operator on the Glasgow to Heathrow route in 2011, fares paid by Scottish travellers rocketed by 34% in six months. That is not beneficial, that is back-breaking and plainly unfair.
"BA has a track record of dominating routes, forcing less flying and higher prices. BA is already operating on 60% of bmi's routes, so this move is clearly about knocking out the competition."
If IAG buys BMI it will have 53% of slots at Heathrow. IAG argues that its main European rivals, such as Lufthansa Group and Air France/KLM have a larger share at their home bases.
IAG said: "BMI is a massively loss-making airline. Selling it to IAG offers the best solution for British consumers and UK plc, securing more jobs than if the airline was broken up and sold off for its Heathrow slots.
"Heathrow has healthy competition with more than 80 airlines operating at the airport. It is one part of the overall London market and we face strong competition from airlines across five London airports."
Follow Loulla-Mae Eleftheriou-Smith on Twitter @LoullaMae_ES