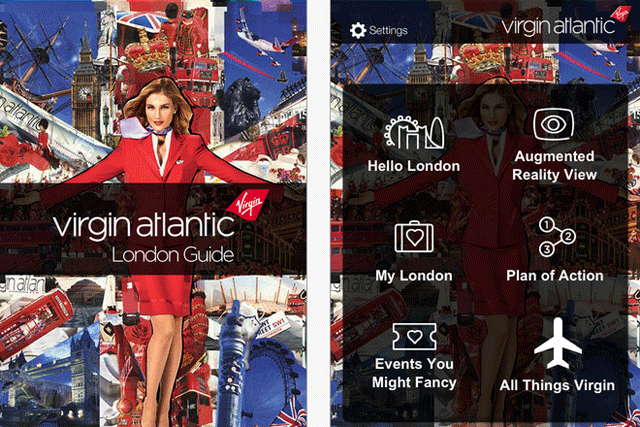 Virgin Atlantic's free London City Guide app, for the iPhone and iPad, features itineraries from the airline's crew and select London celebrities, including designer Alice Temperley and polo captain Luke Tomlinson.
Branson's top five "London loves" will be included in the app, with the London Eye named as his favourite due to the opportunity it gave him for a media stunt against his rival airline, because of problems encountered by the Eye's engineers when the wheel was originally built.
Branson said: "It reminds me of the time we played a brilliant joke on its sponsor BA. They were having trouble erecting it, so we flew an airship over the Eye bearing the slogan, "BA can't get it up!"
He highlights Portobello Road and Ladbroke Grove as inspiring parts of London, as he started Virgin in the area, plugs Jamie Oliver's restaurant Fifteen, and gives his own establishment, Kensington Roof Gardens, as a suitable location for a business lunch.
The airline's first city guide sits alongside its portfolio of mobile check-in, flight tracker, flying without fear and trip journal apps.
The app also features tips and lists, from "top-ten films featuring London", to a calendar to keep track of sporting events across the city, supported by augmented reality views.
Last month, Virgin Atlantic poached former BBC marketer Simon Lloyd to fill the role of Paul Dickinson, who left the company six months ago.
Follow @loullamae_es