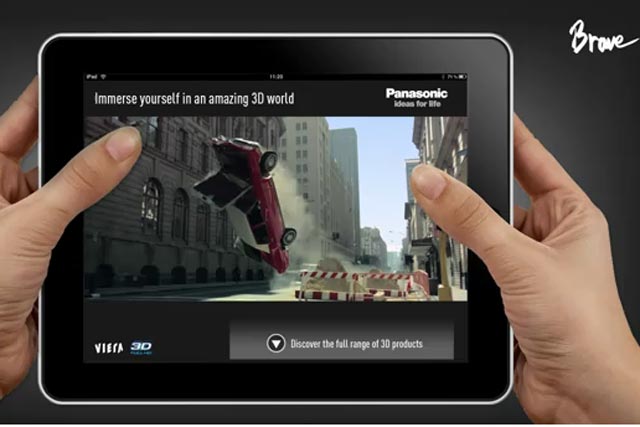 The ad's interactive elements are triggered by the iPad's accelerometer, which senses how the iPad is being carried and how the user is watching.
Tilting and moving the iPad will alter the content, to give a 3D-like effect.
Carl Gonsalves, digital director at Brave, said: "With 'immersion' being at the heart of the creative idea, this new ad medium enabled us to really create an entertaining ad experience with how the content is absorbed and navigated."
Ash Bendelow, director at Brave, said: "Gone are the 'click here' days of rich media ad interaction, you cannot fail to want to play with this ad, meaning you willingly want to scroll beneath the advertorial style content layers to uncover more."
Virgin's Project magazine launched earlier this month.