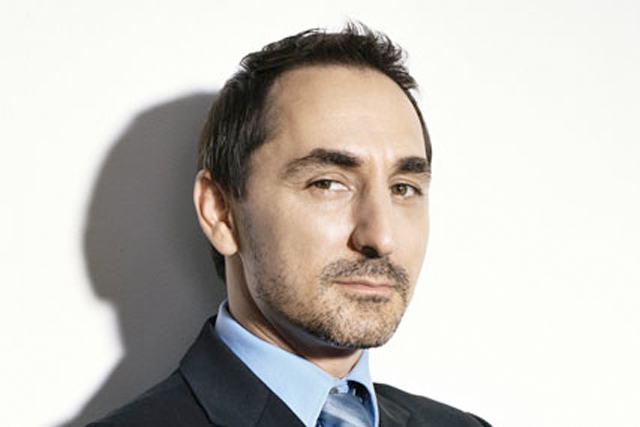 The founder of Droga5, which has offices in the US, Australia and the UK, hosted a panel of creative executives who he described as the "people that made me realize this industry is extraordinary".
On the panel was: David Trott, the chairman of The Gate London; Sir John Hegarty, the creative founder of Bartle Bogle Hegarty; and Steve Henry, the co-founder of HHCL and Decoded. Each gave their take on what defines bravery.
Droga said: "For me, bravery is putting your beliefs ahead of self-preservation because self-preservation – for yourself, your career, the agency – clouds everything. Do what you think is right not what is expected. Put your beliefs ahead of self-preservation."
Henry gave ethical behaviour in business as his example of bravery and cited Unilever's commitment to improving its environmental impact as the "bravest thing happening in advertising today".
He said: "The top line story is that they've made a commitment to double their profits and halve their carbon footprint by 2020. It's genius to link business objectives to sustainability and it's very brave.
"When people say 'the client insists on this', so what? Challenge it. Being sustainable and having values is an incredibly important and rich area for people in advertising to work around."
Picking up from this Hegarty argued that it is not ever agencies that are brave: "A great quote of my partner Nigel's is, 'Agencies don't make great decisions, they make recommendations.'
"So when we talk about agencies being brave – actually, we're not brave, it's our clients who are brave."
He added that he had spent "an awful lot of my career trying to persuade clients to buy brave work and I've mostly failed".
Likening bravery to risk, Hegarty argued it was stupid to present work as "brave" or "risky" when trying to sell a creative concept but instead finds the word "excitement" gets a better reception.
"So I think the first thing is to challenge this notion about 'we've got to sell more bravery' because people aren't going to buy it," said Hegarty.