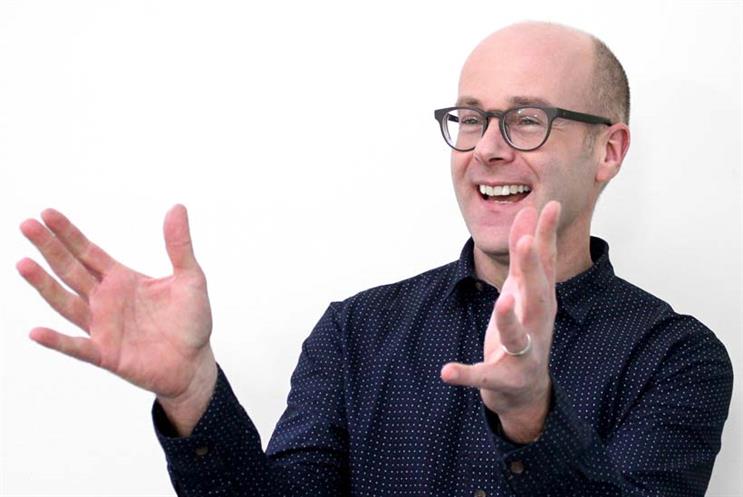 You're ambitious, right? And busy? How about you let me sneak in for just three minutes? Three minutes that may change your entire career.
Here's the thing. You're impatient and want instant answers, zippy results. That's reasonable. It's the way Google's taught us to behave. But, by behaving in this way, you and I are shaking up our industry. We're a tough gig to engage.
So, I guess, the real question you want answered is 'what's the future of marketing?' Know that, know where to focus your career.
How about we start with Dave Trott writing in his book Predatory Thinking: 'Marketing is a zero-sum game'. Who is winning the marketing spend now? And who's shoving their hands down the back of the sofa?
"Amazon Prime is the new kind of loyalty program precisely because their loyalty strategy isn't about driving loyalty – it's about creating an experience," writes Amy Brown, head of planning at iris Amsterdam, in the November 2017 issue of Admap.
Amy's right. Selling is about giving impatient you and I what we want, in the way we want it. HMV, iTunes or Spotify? Wait 10 minutes or Uber? Bank branch or mobile banking? Our instant expectations are causing issues for just about every client agencies have. And offering to flog the products and services that clients already have won't save them from disruption, medium term.
The future of marketing is solving the experience conundrum for business leaders. This is what we do at Bray Leino CX. So, we need ambitious, emotionally intelligent, curious learners who can help us:
Lead customer experience strategy (CX) for our clients. This means blending marketing, business, tech and people strategy. Whole picture thinkers, rather than pure comms planners. Leaders who can help clients stay aligned with impatient you and me.

Deliver customer experiences using the best of available technology. Marketing is technology. We deliver as much tech as creative.

Concept beautiful, engaging, creative that turns a process into an experience. Very often one that is personalised to you and me.
What can we offer you?
Freedom to innovate. "The most creative work will come from small, fleet-of-foot innovative agencies that aren't dependent on a larger entity. We may even get to the stage when these provocative battlers are increasingly the ones where some of the big corporate money goes. Let's hope so", said Lord Smith in his six predictions for the ad industry.
Cross sector clients. Automotive, property, higher education, horticulture, financial services, NHS, healthcare, tech driven start-ups, retail, travel, casual dining. We support our partner agency Bray Leino Events (same building) to drive the Department for International Trade's global outreach events programme.
Bristol. We've already agreed that you're ambitious. Bristol has been voted Britain's smartest city and best place to live in 2017. The place is packed with tech start-ups and agency options. It's a city for the curious.
Career, sports, hobbies. All the inspirational thinkers I've met have multiple interests. They're insatiably learners. These are the people who can imagine new experiences for our clients.
London's a fantastic city – I enjoyed working in the smoke for many years - but commuting often creates a single thread life. London vs. Bristol? Crushed up against an armpit on the Central Line or cycle to your outside work interests? Black end of day nostrils or clean air?
If I've sparked your interest, then click here to visit our website and find out more, or drop a line to Fran via recruitment@brayleino.co.uk. Perhaps we can deliver the future of marketing together. Wouldn't that be great?