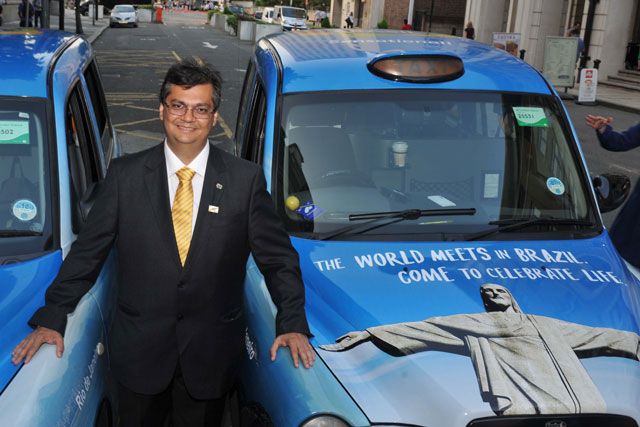 The campaign urges consumers to 'Come Celebrate Life' with global marketing activity across TV, digital, print and outdoor media.
Brazil is hosting the 2014 Fifa World Cup and the Rio 2016 Olympic and Paralympic Games.
The campaign, created by the Brazilian ministry of tourism and Embratur, the Brazilian Tourist Board, uses the strapline, "The world meets in Brazil. Come celebrate life.
The marketing drive features outdoor ads across the bonnets and sides of London black cabs, as the Olympic torch tours the capital's streets.
The campaign aims to present Brazil to its international markets as a culturally unique country that offers diverse experiences for all visitors. An exhibition called 'Brazil at heart', will open at the Brazilian Embassy on Saturday (28 July) and run until the start of September.
Flávio Dino, president, Embratur, said: "We will have a unique opportunity which could produce real results to help us reach our target of doubling the number of foreign tourists and tripling foreign currency entering the country by 2017, the year after the Olympic Games in Rio de Janeiro.
"With these events, we have a broad exposure which will attract new tourists and take Brazil to a new level of importance in global tourism".
The UK's own tourism board, VisitBritain, has been running its own promotional campaign in the year's lead-up to the Olympic Games, first under the 'You're Invited' guise, and then in partnership with the Government under the 'Great' strapline.
Last month, VisitBritain revealed Boris Becker, Lennox Lewis and Colin Montgomery as the latest personalities to sign up to the campaign, capitalising on the UK's involvement with the Olympics.
Follow @loullamae_es