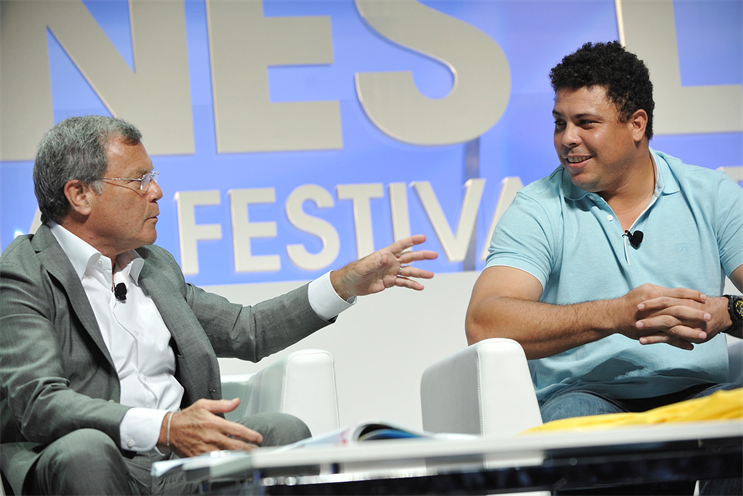 During his year in London, Ronaldo is expected to spend time with WPP management such as the Rainey Kelly Campbell Roalfe/Y&R chief executive, Ben Kay, and the MediaCom chief executive, Karen Blackett. Ronaldo will also look for new business for his joint venture with WPP, the sports marketing agency 9ine.

A WPP spokesman said: "WPP has a longstanding relationship with Ronaldo through 9ine, our joint venture in Brazil.

"He will be in London over the coming months as part of his stay in Europe, working on new business opportunities for 9ine - particularly in relation to the World Cup and the Rio 2016 Olympics.

"While there will be no formal programme or position with WPP agencies, Ronaldo plans to spend time with a number of our companies to learn more about our different marketing disciplines and the work we do for clients around the world."