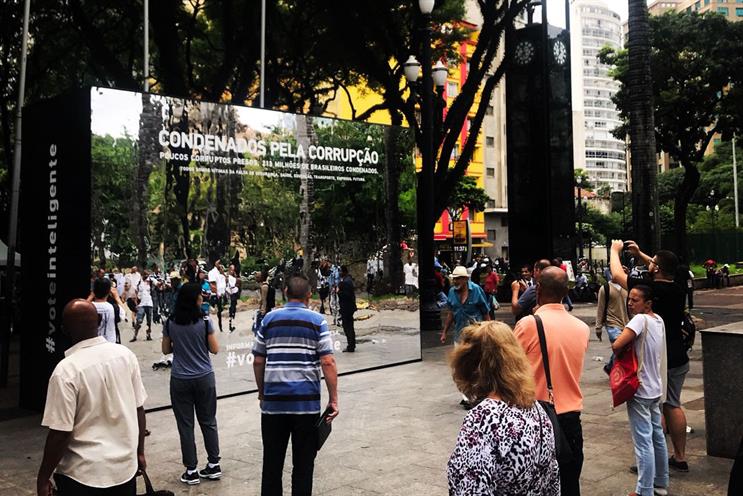 The campaign, created by experience agency Momentum, calls on Brazilians to "recognise themselves as condemned by corruption". By looking at themselves in the mirror, the paper says that passersby will "realise that they suffer the consequences of the embezzlement of government funds".
The work is also designed to encourage citizens to make sure they have all the information needed before making a decision for the upcoming election in October.
Flávio Pestana, executive commercial director at Estadão, said: "This is a crucial moment for Brazil. Every day, Estadão shows the sad situation of the country, with news of misappropriation in corruption schemes and people suffering with the lack of resources for healthcare, education, security and other areas that are vital for our lives.
"With this initiative, we want to give a contribution that goes beyond our reporting and invite people to think and call for change."
The installation runs until 8 April.