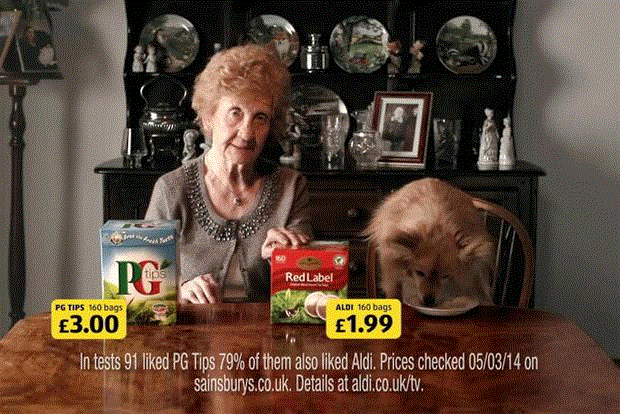 Aldi fined over price fixing in Germany
Aldi is one of seven retailers fined a total of €151.6m (£108.9m) by Germany's competition authority.
According to the cartel office, Aldi and the other retailers demanded producers keep prices unified among rivals on "certain products", flouting competition rules.
The seven includes the Metro supermarket chain, as well as a number of local retailers, according to City AM. It isn't clear how much Aldi has been fined individually. The supermarket has said it assisted with the case and has accepted the fine.
Google considers Dunnhumby bid
Google is reportedly considering putting in a bid for Dunnhumby, the business that runs Tesco's Clubcard loyalty scheme.
The company may team up with private equity firm Permira, according to Sky News. It's thought that Google's venture arm, Google Capital, is interested in Dunnhunby's data analysis capabilities.
Dunnhumby is reported to have a shortlist of 10 potential buyers, including ad agency WPP and US private equity firm Hellman and Friedman. The business is valued at as much as £2bn, with Tesco hoping a sale will help plug the hole in its books.
Apple Watch 2 in the works
Apple only released the first Apple Watch in April in the UK, but is reportedly working on an improved second iteration.
Apple Watch 2, which may arrive next year, is set to offer the ability to make FaceTime video calls through a camera embedded in the top bezel. Apple is also considering upgrading the WiFi capabilities, giving the watch greater independence from the iPhone. Battery life is likely to stay the same.
Would-be watch buyers will also have a wider range of options, with Apple potentially adding to the current Sport, Steel and Edition models.
In case you missed it... two longer reads
Waitrose's new loyalty mechanic, Pick Your Own Offers, is a revolutionary promotional tool that could be as disruptive as Tesco Clubcard once was, argues brand consultant and retail watcher, Kate Jones.
With the Internet of Things becoming an everyday reality, Andrew Buckman, MD, EMEA at OpenX argues that it is the future of advertising.
If you watch one video today...
Technology is no longer the future of retail - it is the present, according to Ian Thomas, managing director of Arc.