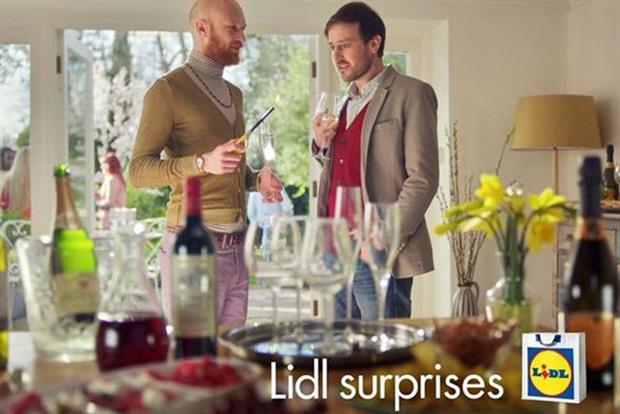 Amazon updates Fire TV with 'ultra' HD
Amazon is moving into 4K content with a new Fire TV box and ultra-high definition content through its video streaming service, it is reported.
The new Fire TV is 75% faster, Amazon says, handles 4K content, and has a more efficient compression system for full HD content that will allow twice as many of its customers to stream 1080p video over poor broadband connections.
The new Fire TV builds on the success of last year's streaming media box, which Amazon claims has been the best selling box on the market in the UK and Germany - beating Apple TV.
Source: The Guardian
Lidl first supermarket to pay living wage
Lidl will be the first grocer to pay the living wage as recommended by the Living Wage Foundation.
From October, Lidl UK employees will earn a minimum of £8.20 an hour across England, Scotland and Wales, and £9.35 an hour in London - over the foundation's minimum hourly rate of £7.85, and £9.15 respectively.
Currently, Lidl pays its staff a minimum of £7.30 an hour and £8.03 an hour inside London.
Lidl said its new pay rate would amount to an average wage increase of £1,200 a year, "with 53% of Lidl UK's 17,000 workforce and all age brackets benefiting from the rise".
Source: BBC
BBC launches streaming service in America
The BBC will launch a new online streaming service in America, with the new service delivering programmes that are not already shown in the US.
The BBC is aiming to increase revenues from its commercial arm, BBC Worldwide, by more than 15% to £1.2bn by 2020. Lord Hall has said cost cuts of 20% will be required over the next five years.
However, previous attempts to make money online from foreign viewers have proved difficult, according to The Telegraph. The experimental global iPlayer, which charged a subscription, was scrapped in June.
It was never launched in the US amid opposition from pay-TV operators that carry the BBC America channel.
Source: Telegraph
In case you missed it...two longer reads
Marketing, in partnership with Sky Media, is proud to unveil the inaugural shortlist for the New Thinking Awards, composed of the leading brands and agencies that have shown they are pioneering change.
Over the past few weeks we've asked for nominations for a shortlist of the best TV ads. After whittling it down to 25, it's now time for you to vote for your favourite TV ad of all time.
If you watch one video today...
Rather than a video, this week we're pointing you towards our new podcast. Listen to the first episode below and find out more here.
Watch Marketing's interview with Bina48
You can watch part of Marketing's interview with Bina48, conducted via Skype below. You can also read the full Q&A with her.