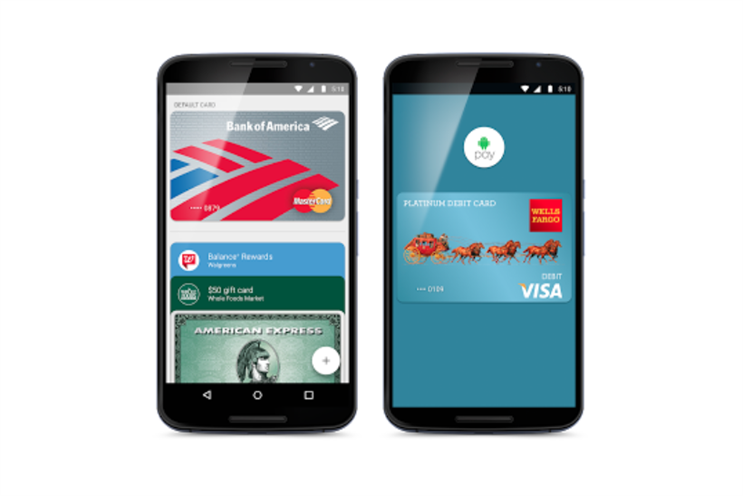 Android Pay launches in 1m US locations
Google has made its first move into mobile payments, creating a significant rival to Apple's own payment system, which is live the in the US and the UK.
Google has now made its NFC-powered payment system live in one million retail locations in the US.
Much like Apple Pay, it allows users to store credit and debit card details, as well as loyalty cards, so that the phone can be used as a transaction device.
According to the BBC, Macy's, Bloomingdale's and Subway are among the first to participate in Android Pay,
Source: BBC
Lloyds Premier bank customers' details stolen
A device has been stolen from Lloyds Premier Banking data centre in July, resulting in a potential data leak for customers of the company.
According to The Telegraph, the data breach affects customers who had Royal Sun Alliance emergency home cover attached to their Lloyds Premier bank account between 2006 and 2012.
Reports suggest the theft happened in July and Lloyds has now contacted customers urging them to buy special coverage to guard them against theft, with Royal Sun Alliance offering to cover the cost.
Source: The Telegraph
Lidl plans to move to London
Lidl is planning a major move into London locations, with almost 300 locations planned for within the M25, according to the BBC.
According to reports, the move is part of plans for the supermarket to shake off its 'budget' imagery and is announced alongside a widening of premium ranges, such as wine, in its stores.
According to the BBC, Lidl commented that the plan is an extension of one that has already been in place "for years".
Source: BBC
In case you missed it...two longer reads
Marketers struggling with the basics of mobile advertising will face further challenges as Apple pushes away from traditional online ads and towards a behaviour-driven model for iPhone users.
"M, book me a cab". This perfunctory command sits at the heart of the challenge that many brands will soon face, says Ramzi Yakob, strategist at TH_NK.
If you watch one video today...
Watch Sam Bompas explain Bompas & Parr's "alcoholic architecture", a vaporous cloud of booze in Borough Market.