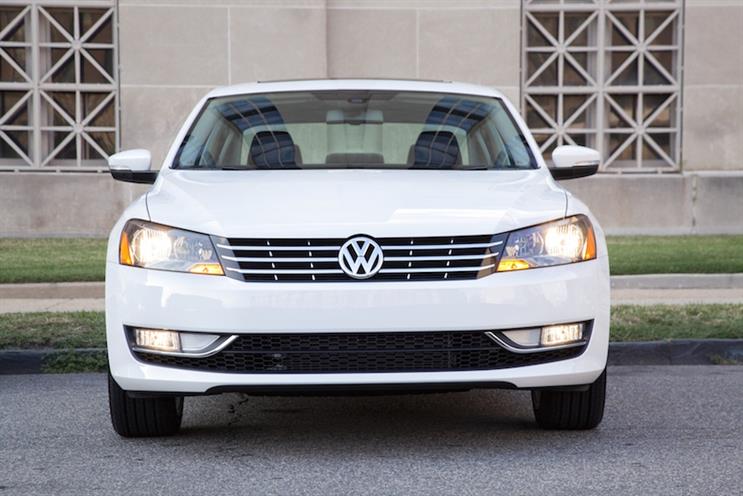 Apple sets electric car target date
Apple is accelerating efforts to build an electric car, designating it internally as a "committed project" and setting a target ship date for 2019, according to people familiar with the matter.

Leaders of the project, code-named Titan, have been given permission to triple the 600-person team.

Apple has hired experts in driverless cars, but the people familiar with Apple's plans said it doesn't currently plan to make its first electric vehicle fully autonomous. That capability is part of the product's long-term plans, the people familiar with the matter said.
Source: Wall Street Journal
Volkswagen admission prompts British fears
Millions of cars on British roads could potentially be recalled after Volkswagen admitted it had deliberately circumvented clear air rules on diesel cars in the US.

The European Commission said it was in contact with Volkswagen and US regulators to find out how widespread the deception had been.

In Britain and the rest of Europe, all new diesels should have met the Euro 6 emissions standard from 1 September but a recent report by campaigners Transport & Environment (T&E) found just one in 10 complied.

RAC chief engineer David Bizley said: "Motorists on this side of the pond will be looking for reassurances that vehicles sold in Britain – which are subject to stringent European emissions standards testing – are not affected by today's Volkswagen announcement."

Source: Daily Telegraph
Lufthansa to offer Wi-Fi on short-haul flights
High-speed internet access via smartphones could become a feature on European airline flights following a deal involving the German carrier Lufthansa – but voice calls will be blocked at first.

Lufthansa will offer Wi-Fi on its short- and medium-haul flights from 2017, provided by the satellite firm Inmarsat and Deutsche Telekom.

The companies claim their venture, which combines ground-based mobile broadband networks and the nascent satellite networks already used on some planes, will permit a more reliable, faster connection than passengers currently experience.

Source: The Guardian
In case you missed it...two longer reads
Marketing, in partnership with Sky Media, is proud to unveil the inaugural shortlist for the New Thinking Awards, composed of the leading brands and agencies that have shown they are pioneering change.
Cadbury's 'Gorilla' has been named the public's favourite ad of all time, while marketers' top ad is Guinness' 'Surfer', according to polls run by Marketing celebrating the 60th anniversary of the TV ad break.
If you watch one video today...
Rather than a video, this week we're pointing you towards our new podcast. Listen to the first episode below and find out more here.
Watch Marketing's interview with Bina48
You can watch part of Marketing's interview with Bina48, conducted via Skype below. You can also read the full Q&A with her.