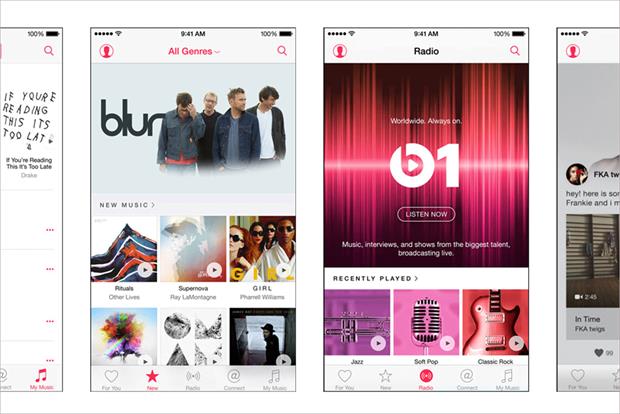 Apple bows to pressure from Taylor Swift over royalty payments
Apple Music has surrendered to the might of celebrity brand after Taylor Swift refused to allow the company to stream her album 1989 because she would not be paid royalties.
Apple said it will now pay artists for music streamed during a free three-month trial service, currently offered to prospective subscribers.
Swift wrote an open letter, which she posted on Tumblr, describing Apple's policy of paying nothing to artists as "'shocking, disappointing and completely unlike this historically progressive and generous company".
Apple listened and its senior vice-president of internet software and services, tweeted:
We hear you @taylorswift13 and indie artists. Love, Apple

— Eddy Cue (@cue) June 22, 2015
Source: Tumblr and various
Tesco's price-cutting plans fail and supermarket readies sales decline announcement

Tesco is set to announce a fall in like-for-like sales of 2%-3% for the last quarter, while shareholders are reportedly angry at executive pay packages.
The Tesco board, under chief executive Dave Lewis - whose turnaround plans have so far led to no improvement in Tesco's business performance - will come face to face with investors at its AGM this Friday.
Source: The Guardian
In case you missed it... two longer reads
Waitrose's new loyalty mechanic, Pick Your Own Offers, is a revolutionary promotional tool that could be as disruptive as Tesco Clubcard once was, argues brand consultant and retail watcher, Kate Jones.
With the Internet of Things becoming an everyday reality, Andrew Buckman, MD, EMEA at OpenX argues that it is the future of advertising.
If you watch one video today...
Technology is no longer the future of retail, it is the present, according to Ian Thomas, managing director of Arc.