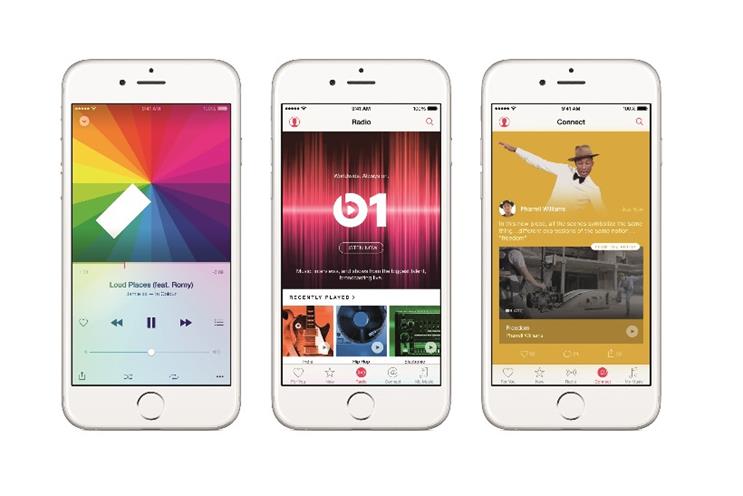 Apple Music is 'overwhelming', say first reviews
Apple's streaming service Apple Music has launched with its latest iOS software update, going up against Spotify and US competitor Pandora.
Apple Music offers the usual streaming features like high-quality audio, the ability to sync to an existing iTunes library, and listen offline. It also offers Beats 1, its own radio station fronted by the likes of Zane Lowe. Users initially have access to a free three-month trial, but must pay £9.99 a month after that.
Initial reviews are in, but it's not all positive. While Apple might do much to lift streaming's profile, criticis suggest Apple Music is 'overwhelming', according to CNN, and, 'confusing', according to Recode.
Source: Recode, CNN
Ocado mulls Waitrose deal
Ocado's chief executive, Tim Steiner, has hinted the online grocer is considering its relationship with Waitrose, where it sells the supermarket's products.
The partnership runs until 2020, but a break clause means either party can cancel the deal with 18 months' notice, according to the Telegraph. According to Steiner, the Waitrose deal has "constrained" sales of Ocado's own-brand products, which were nonetheless up 25% year on year for the half-year to 17 May.
Steiner refused to comment on the Waitrose deal, saying he didn't want to "negotiate throught he press".
Source: Telegraph
In case you missed it... two longer reads
Facebook's Nicola Mendelsohn, occasionally described as the most powerful media figure in Europe, reflects on two years at the social network and how the business keeps moving forward.
In an exclusive interview between sentient robot Bina48, Marketing and creative agency Iris, we discover that there is a very human side to her.
If you watch one video today...
After taking 50 of the best marketing and ad tech start-ups to Cannes, Marketing caught up with Unilever Foundry's Jeremy Bassett to discuss why start-ups are so crucial to the FMCG brands' marketing strategy.