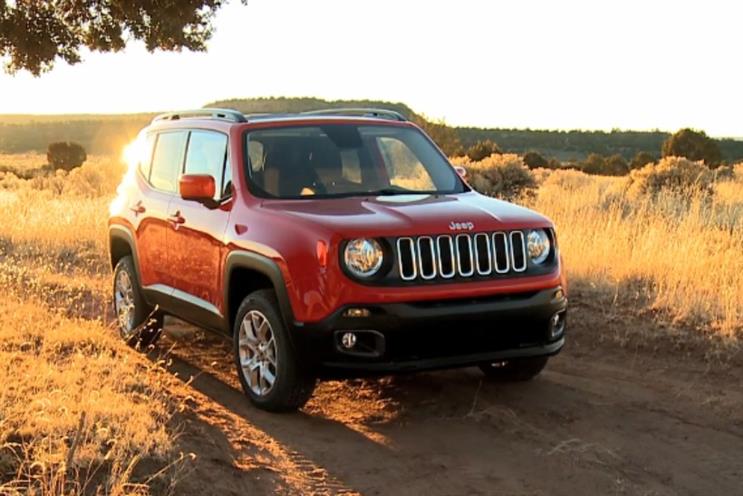 Apple sales rise but miss analyst expectations
Apple sales rose 33% over the quarter to $49.6bn but sales of its iPhone missed analyst expectations, it is reported.
It sold 47.5 million iPhones in the third quarter, up 35% on the same period last year but short of analysts' expectations of 48.8 million, suggesting popularity may be starting to peak. iPad sales nosedived 18% – the sixth consecutive quarter of decline – while Mac sales edged up 8.7%.
Source: The Telegraph
Hackers crash Jeep in to a ditch remotely revealing security vulnerabilities
Hackers in the US alongside a reporter from Wired have crashed a Jeep, disabling its breaks and driving it around a parking lot as part of cybersecurity research.
They hacked into the car via its smartphone system and say that half a million vehicles could be vulnerable to similar attacks. They are urging car manufacturers to introduce safety measures.
Source: New York Daily News
Cambridge University study finds a link between sugar and diabetes
A study has found that sugar can cause type 2 diabetes – regardless of whether a person is obese. In particular the study suggested regular drinkers of sugar-sweetened beverages were more likely to develop type 2 diabetes.
It also found a weaker link between the disease and the consumption of fruit juices and artificially sweetened drinks. However, some researchers have pointed out obese people are more likely to consume "diet" drinks.
Source: The Guardian
In case you missed It...two longer reads
Airbnb is taking its first major step into value-driven marketing, aligning itself with positive support for the kindness of strangers and diversity by asking 'Is Mankind?'. We spoke to Airbnb CMO Jonathan Mildenhall about the shift in strategy and why the brand stepped up to support Caitlyn Jenner's award.
In an interview with Marketing and SapientNitro SVP and European MD Nigel Vaz, Tinder founder Sean Rad says there is no question that his app invented the swipe as a decision maker. The interaction is certainly synonymous with the dating app and has been mimicked across all areas of mobile apps ever since. However, he admits that there is a lot more that apps and brands need to do to keep millennials engaged via their phones.
If you watch one video today...
Watch executives from Google, Microsoft and the BBC discuss the UK's "pipeline" problem – the demand for digital skills outstripping the supply of workers with those capabilities.
The key is education, with private firms and the government racing to convince more young people – particularly women – to take up science and tech.
---
Recommended