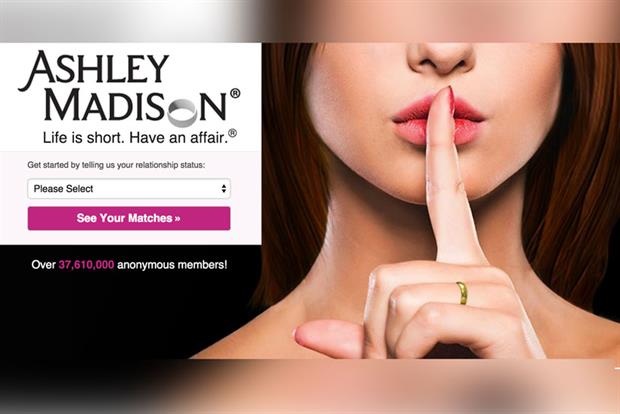 Ashley Madison hack exposes civil servants using the site
At least one MP, a number of civil servants and Christian "family values" campaigner Josh Duggar have all been left red-faced after their details were posted by the Ashley Madison hackers.
All 37 million users of the affairs site had their details posted online, after hackers stole credit card information, email addresses and sexual preferences among other details.
SNP MP Michelle Thompson had her details posted online, but said the hackers had used an old email address, and that she had never used the site. It appears a number of users, including 124 civil servants and a number of police, used their work email addresses to sign up to the site.
And US TV personality Josh Duggar also had his details posted online. Duggar's involvement with Ashley Madison is particularly controversial, since he is a former executive director of the lobbying arm of the Family Research Council, which advocates against divorce, abortion and same-sex marriage.
Ashley Madison is reported to have made millions by charging users $19 to completely delete their accounts, not all successfully.
Amazon living wage petition attracts 190,000 signatures
A petition asking Amazon UK to pay its workers the living wage has attracted almost 190,000 signatures.
The campaign, launched yesterday, follows revelations in the New York Times about the way Amazon treats its staff.
The article portrayed sick workers who were sidelined for their inefficiency, rather than being given time to recover. Amazon boss Jeff Bezos said he didn't "recognise this Amazon" and denied the claims.
The petition highlighted "unfair" Amazon UK employment policies, including short, 15-minute breaks, a strict sickness policy and timed toilet breaks.
Source: Change.org
Ashley Madison and Tinder have both been "unlucky in love" recently, with one undergoing a major site hack and the other attacked for bringing about the dating apocalypse.
Here Havas Helia's CEO Tash Whitmey analyses how the pair have dealt with the fallout.
Asda preceded the news of its poor financial results this week with a commitment to increase the price of milk – but that's just a diversion tactic, argues Jbird Consulting's Jemima Bird.
That's symptomatic of a brand that's more widely in crisis.
Watch Sam Bompas explain Bompas & Parr's "alcoholic architecture" – a vaporous cloud of booze in Borough Market.