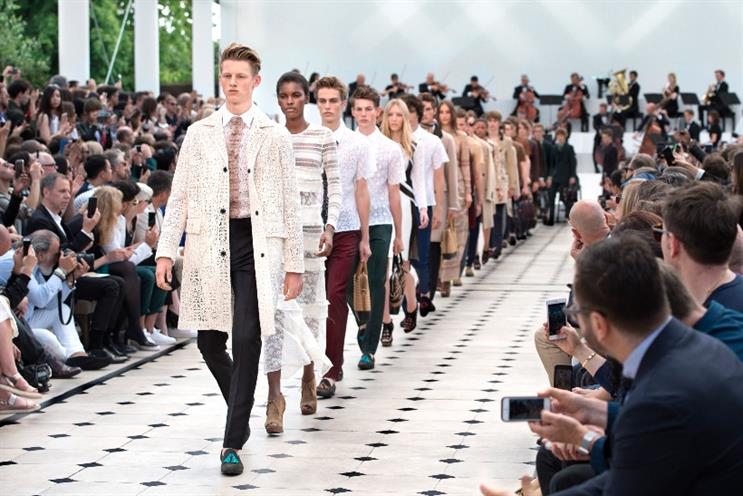 Burberry kills off Prorsum, Brit and London brands
Burberry will pull its three distinct brands under a single Burberry label. The changes are set to take place by the end of 2016.
That means the end of the Prorsum, Brit and London labels, and acknowledges changing consumer demand.
Christopher Bailey, Burberry CEO, said: "The behaviour of the luxury customer is evolving, their style is more fluid and this is reflected in the way they shop.
"The changes we are making allow us to serve this new behaviour more intuitively. By unifying our three lines under one label we can also offer a much more consistent experience of Burberry's collections."
Source: Burberry
VW: 800,000 cars may be affected with false CO2 levels
Scandal-hit Volkswagen has found "irregularities" in the carbon dioxide levels emitted by up to 800,000 of its cars.
The discovery suggests that not only did the carmarker manipulate diesel pollution results, but carbon dioxide and fuel economy as well.
The company now faces costs of up to £1.4bn, and said the "majority" of cars affected have a diesel engine, bringing petrol cars into the scandal for the first time.
Source: Guardian
M&S clothing sales hit again
M&S faces a tough challenge during the holiday quarter, after its clothing division saw a sales dip once again.
The retailer reported an overall 6.1% rise in pre-tax profits to £284m in the six months to 26 September, on 1.4% sales rise to £5bn. But this was mostly down to M&S' food division, with a sales rise of 3.3%.
General merchandise sales fell 0.4%, while like-for-like sales fell 1.2%. The retailer attributed the fall to "unseasonal conditions" and its decision not to discount.
Source: City AM
In case you missed it...two longer reads
Always #LikeAGirl, the powerful campaign that captured the female empowerment zeitgeist, has swept the board at the inaugural Marketing New Thinking Awards in association with Sky Media, scooping the Grand Prix and three category gongs.
As marketing – and the world at large – continues to face rapid change, marketers will need to reframe the issues of diversity and inclusion, transitioning from a moral matter of representation to a problem-solving necessity. Time for the #DiversityRevolution, writes Rebecca Coleman.
If you watch one video today...
Rather than a video, this week we're pointing you towards our new podcast. Listen to the second episode below and find out more here.