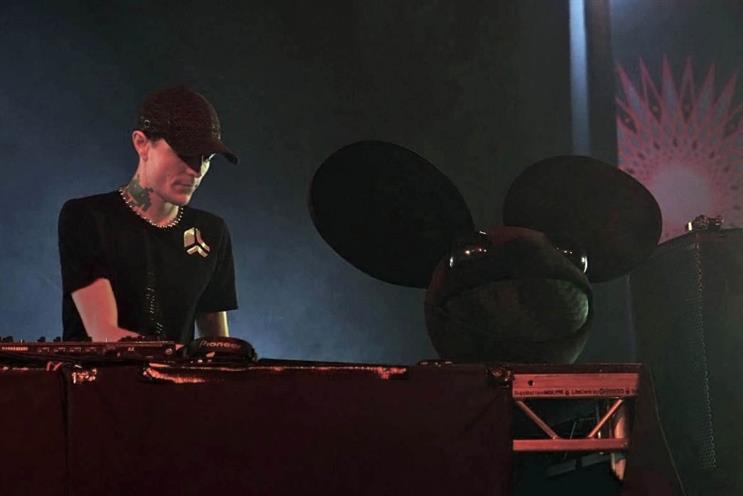 Disney and Deadmau5 settle IP dispute over mouse head
Disney and DJ Deadmau5 have settled a trademark dispute over the design of the latter's mouse head, after the Canadian superstar DJ attempted to copyright the logo in the US in September last year.
The animation and entertainment giant had argued that the helmet that Deadmau5 wears when he DJs was "nearly identical in appearance, connotation and overall commercial impression to Disney's Mouse Ears".
While no details of the settlement have been disclosed at this point, a lawyer told The Hollywood Reporter that Deadmau5 and Disney had "amicably resolved the dispute".
The Deadmau5 mouse head logo has a remarkably similar silhouette to that of Mickey Mouse's head outline. Joel Zimmerman, aka Deadmau5, had wanted to trademark his mouse head in the US, where he wanted to use it on merchandise such as bikes and electronic equipment.
Deadmau5 is no stranger to IP disputes. He recently retracted a cease-and-desist order against a musical called 'Deadmouse: The Musical' after realising that it was a parody.
Source: The Hollywood Reporter
Alibaba admits defeat in US after a year
Alibaba, the Chinese ecommerce giant, had admitted defeat in its bid to become a major player in America and said it will offload its US retail subsidiary 11 Main.
The company, which last year was valued at $231bn at its IPO in New York, is selling the 11 Main site to US company OpenSky, although it will keep a minor stake in the business.
The news marks a serious setback in Alibaba's oft-stated plans for world domination of online retail.
Source: The Telegraph
In case you missed it... two longer reads
With computers doing journalism, training as doctors and winning Jeopardy, it won't be long until marketing as a discipline is disrupted by AI, according to a new book from PHD.
Propercorn's design chief explains how the brand is targeting millennials - without advertising on a single digital channel.
If you watch one video today...
Technology is no longer the future of retail, it is the present, according to Ian Thomas, managing director of Arc.