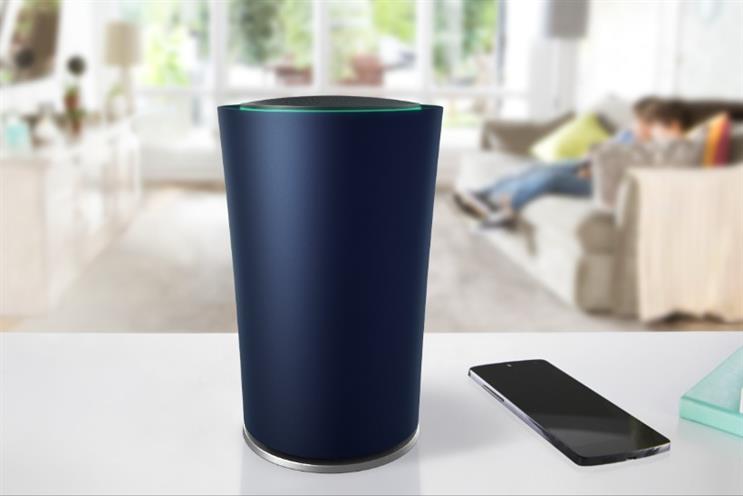 Google unveils Project Sunroof and new Wi-Fi router
Google is expanding its non-search business again with two new projects – a speedy, simple Wi-Fi router called OnHub, and a new search engine to help those looking to install solar panels.
OnHub is designed for anyone that doesn't like fiddling with their Wi-Fi router to try and fix patchy internet.
It promises faster, more reliable Wi-Fi, the ability to control the device through an app and even the ability to pick which service – like Netflix – gets the fastest connection. It's also better designed than standard routers to persuade users to keep the devices "in the open", where they work best.
The device is made by router maker TP-Link, with more devices to follow after a partnership with Asus. OnHub costs $200, but will only be available in the US and Canada for the time being.
Project Sunroof is an adapted version of Google's search engine which shows homeowners information like how much sunlight falls on their roof, how much solar power that roof could generate, and how much money consumers could save.
It will also show the nearest solar panel suppliers. The project is being tested in Boston, San Francisco and Californian city Fresno.
The new projects follow Google's creation of a new parent company, called Alphabet. Google itself will evolve to become a search and ads-oriented business, will projects like Boston Dynamics and driverless cars will become separate ventures.
Source: Google
Sainsbury's brings price match promise online
Sainsbury's is extending its price match scheme to online orders from today, as the supermarket sector continues to battle it out over prices.
Called Brand Match, the scheme has been around in the UK since 2011. It compares branded goods from Sainsbury's with equivalent products from Asda and Tesco.
If a basket of 10 items is cheaper at Asda than at Sainsbury's, the supermarket will give consumers a coupon offering the difference, which can be used during their next online shop.
To benefit from the scheme, shoppers need to spend at least £20 on 10 items, containing at least one branded item.
Source: Reuters
Study by Which? shows own label booze preferred to brands in taste test
Drinks experts tested 12 gins and 10 crisp dry white wines from supermarket own label products and popular brands and found Morrisons came out on top for gins, beating all branded versions.
Lidl's gin, which was also the cheapest, came in second place. Gordon's, the most expensive, came in at ninth place. Asda's sauvignon blanc was rated top out of the wines.
The body reported: "Once again our taste tests have shown that supermarket own labels are giving the big brands a real run for their money."
Source: Which?
Uber updates app to highlight UberEats and rolls out to San Francisco
Uber has updated its app to inlcude a UberEats icon on the homepage and has rolled out the food delivery service to San Francisco.
The updated app gives as much prominence to food ordering as it does to its taxi service. Food delivery is now available in Los Angeles, New York, Chicago, Barcelona, San Francisco and Toronto.
Source: Tech Crunch
Retailers must use robots, digital mannequins, VR and drones to stay future proof
To ensure they survive on the high street, retailers must continue to innovate with new technologies and improve the customer experience, argues Chris Mitchell at Engage Works.
He set out five key things retailers should be doing to keep one eye on the future.
Why is Tesco acting like a self-appointed sugar regulator?
Tesco is already suffering a massive public trust deficit, argues Ian Humphris, joint MD of Life. The retailer's decision to drop children's drinks with added sugar is laudable, but it's a stretch to consider the brand our new health guardian.
Watch Sam Bompas explain Bompas & Parr's "alcoholic architecture" – a vaporous cloud of booze in Borough Market.