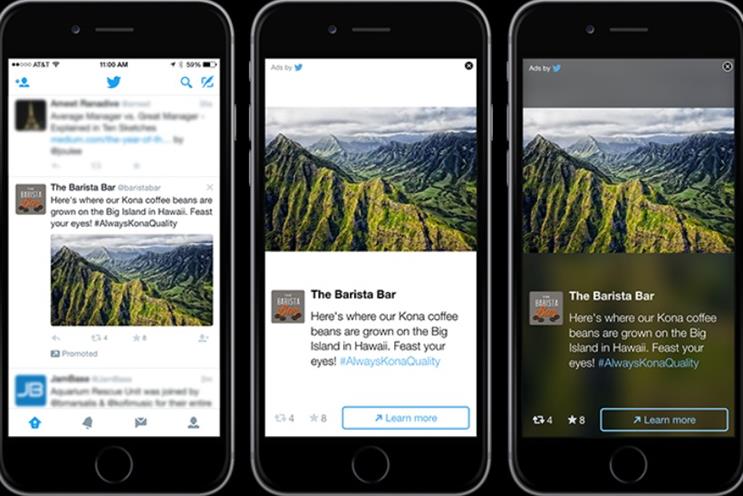 HP readies break into two as revenues disappoint
HP has announced plans to split the business into two Fortune 50-sized businesses. One will focus on enterprise called Hewlett-Packard Enterprise and another will solely focus on personal tech and printing, called HP Inc.
The update was made as the company posted a $25.3bn third quarter revenue, an 8% slide from last year and missing its $25.4bn forecast.
Sales of personal technology fell 22% in the same period, due to a slowdown in people buying desktop computers.
Meg Whitman, HP chief exec, told the FT: "The separation is a springboard for these two companies to launch into two different markets with the right capital structure and leaner costs but each has more to do."
Source: The Financial Times
Twitter launches Audience Platform but share price tumbles
Twitter has launched a major update to its advertising service, allowing advertisers to double the reach of creative format tweets, such as video, both on and off Twitter.
Twitter Audience Platform is an extension of its Publisher Network product, launched last year, which allows Twitter advertisers to expand the reach of their advertising within other mobile apps.
A new simplified version allows advertisers to do the same but with more creative formats and rich media such as video.
Bruce Daisley, Twitter's VP of Europe, said in the announcement: "This is a really significant moment for Twitter's ad strategy. The launch of the Audience Portal means for the first time, advertisers working with us are able to reach an huge audience in excess of 700 million – more than doubling our reach in a single click."
According to the Telegraph, however, share prices for Twitter fell to below its IPO price yesterday.
Source: Twitter and The Telegraph
In case you missed it...two longer reads
Ashley Madison and Tinder have both been "unlucky in love" recently, with one undergoing a major site hack and the other attacked for bringing about the dating apocalypse.
Here Havas Helia's CEO Tash Whitmey analyses how the pair have dealt with the fallout.
Asda preceded the news of its poor financial results this week with a commitment to increase the price of milk – but that's just a diversion tactic, argues Jbird Consulting's Jemima Bird.
That's symptomatic of a brand that's more widely in crisis.
Watch Sam Bompas explain Bompas & Parr's "alcoholic architecture" – a vaporous cloud of booze in Borough Market.