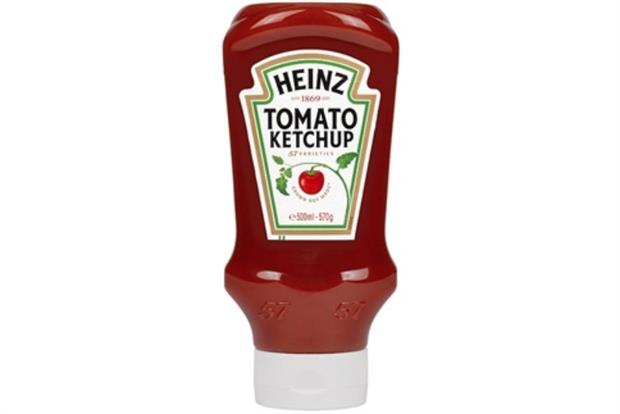 Kraft Heinz cuts 2,500 jobs
Kraft Heinz has begun the "difficult" process of integrating the two companies, cutting more than 5% of its global workforce.
The company said it wanted to "eliminate duplication" and cut $1.5bn from its annual budget.
The two brands completed a merger last month, making the new entity the fifth-largest food and drinks company in the world by sales. Both separately reported a sales decline in their last quarter.
A spokesman said Kraft Heinz's new management had restructured the firm to simplify operations.
Source: Wall Street Journal
US athlete Nick Symmonds fights back against Nike sponsorship
US athlete and two-time Olympian Nick Symmonds has taken a stand against his sport's governing body and its relationship with Nike, after he was told off for not wearing the brand's gear.
USA Track and Field (USATF) last year signed a reported $500m sponsorship deal with Nike, giving the brand extensive rights over what competing US athletes could or couldn't wear. The deal also applied to athletes who were not individually sponsored by Nike.
Symmonds claims he never signed the relevant contract, which stipulated he must wear Nike apparel at all "team functions" or competing for Team USA. Symmonds was spotted wearing apparel from his own sponsor, Brooks.
That has now come to a head, with USATF now dropping Symmonds from Team USA for the upcoming USA Track and Field world championship in Beijing.
Symmonds, in response, has questioned USATF's "vague" definition of team functions, describing it as problematic for athletes who have sponsors other than Nike. Symmonds also criticised USATF for failing to share more sponsorship revenue with its athletes.
Source: Huffington Post, New York Times
In case you missed it...two longer reads
Retailers Must Use Robots, Digital Mannequins, VR And Drones To Stay Future Proof
To ensure they survive on the high street, retailers must continue to innovate with new technologies and improve the customer experience, argues Chris Mitchell at Engage Works. He set out five key things retailers should be doing to keep one eye on the future.
Why is Tesco acting like a self-appointed sugar regulator?
Tesco is already suffering a massive public trust deficit, argues Ian Humphris, joint MD of LIFE. The retailer's decision to drop children's drinks with with added sugar is laudable, but it's a stretch to consider the brand our new health guardian.
Watch the public react to the news Tesco is changing the voice in its "irritating" self service checkouts.