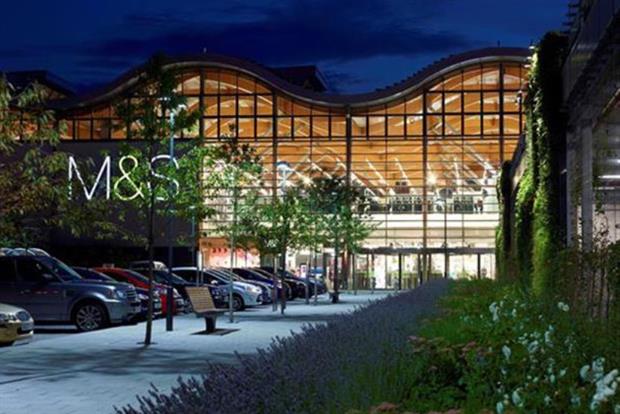 M&S clothing boss John Dixon quits after 30 years at retailer
Marks & Spencer head of general merchandise John Dixon has quit after nearly 30 years at the retailer and fewer than three year in his current role.
Dixon, who has been tipped as a successor to group chief executive Marc Bolland, said he has left the business to "become a chief executive"; with his departure more tellingly coming a week after M&S management were slammed by shareholders at its AGM, with poor clothing sales fuelling much of the investor ire.
One shareholder described clothing patterns as "like someone's had a bad dream and thrown paint at a canvas", while an ex-M&S designer said that former chairman Lord Sieff "must be turning in his grave" over the lack of originality in its clothing.
Dixon will be replaced by Steve Rowe, who is currently head of food.
He began his M&S career in UK store management, moved to Paris for three years, and in 2002 headed up the fresh food trading division. Two years later he became executive assistant to the chief executive, Lord Stuart Rose. He became executive director of general merchandised in October 2012.
Bolland thanked Dixon "for his contribution to the business", while Dixon said he now had the opportunity to "become a chief executive and have therefore resigned from this great company".
Source: The Guardian
Google exceeeds analyst expectations with $3.9bn quarterly profit
Google surpassed the expectations of Wall Street analysts yesterday when it reported a $3.9bn profit and 11% boost in revenue to $17.7bn for its latest quarterly results.
The technology giant attributed its Q2 performance to growing video advertising on YouTube and improvements in mobile search ads. Ad volumes grew, while ad costs were cut, with paid clicks on Google websites rocketing 30% compared with the same period last year.
The company also credited its performance with more rigorous controls on costs, "to manage the pace of expenses".
The news sent Google's shares up 12% in after hours trading to $674.01, an increase of 12% from the marketing closing $610.70 - pushing Google's market valuation above the $400bn ceiling for the first time.
According to The Wall Street Journal, despite the strong results, Google still faces challenges, with revenue growth half that of the 22% growth reported for Q2 last year, while ad revenue from affiliated websites grew marginally, at 2% year-on-year.
According to eMarketer, Google commanded 31.42% of global digital ad spend in 2014, while its share is expected to fall slightly to 31.07% this year and Facebook's to grow (from 7.93% to 9.07% respectively).
"Google lost worldwide mobile ad market share in 2014, falling to 38.2% from 46% in 2013, and eMarketer estimates that this will decrease further to 35.4% this year," eMarketer said in a statement. "Facebook by comparison, saw its share of the global mobile ad market increase to 17.4% last year, up from 16.4% in 2013, but eMarketer expects this to fall again this year to 16.0%.
"The worldwide mobile ad market totaled $42.3 billion in 2014, and it is expected to grow another 61.1% this year to reach $68.69 billion."
Source: The Wall Street Journal
In case you missed It...two longer reads
Airbnb is taking its first major step into value-driven marketing, aligning itself with positive support for the kindness of strangers and diversity by asking 'Is Mankind?'. We spoke to Airbnb CMO Jonathan Mildenhall about the shift in strategy and why the brand stepped up to support Caitlyn Jenner's award.
In an interview with Marketing and SapientNitro SVP and European MD Nigel Vaz, Tinder founder Sean Rad says there is no question that his app invented the swipe as a decision maker. The interaction is certainly synonymous with the dating app and has been mimicked across all areas of mobile apps ever since. However, he admits that there is a lot more that apps and brands need to do to keep millennials engaged via their phones.
If you watch one video today...
Watch executives from Google, Microsoft and the BBC discuss the UK's "pipeline" problem – the demand for digital skills outstripping the supply of workers with those capabilities.
The key is education, with private firms and the government racing to convince more young people – particularly women – to take up science and tech.
---
Recommended