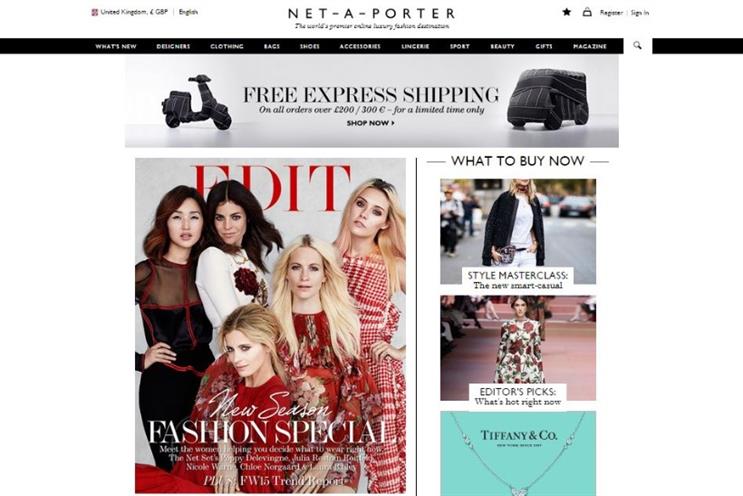 Natalie Massenet leaves Net-a-Porter mid-Yoox merger
Net-a-Porter founder Natalie Massenet has left the luxury retailer ahead of the planned merger with Italian luxury website Yoox.
According to reports, Massenet has taken a payment of almost £100m as part of her departure and will no longer be part of the merged business. This is despite previously being confirmed to become chairman of the new business. She will also no longer sit on the board.
No reasons have yet been given for her departure officially but the FT is reporting that it is part of a dispute over the value of the Net-a-Porter Group.
Source: Financial Times
WHSmith denies data breach after customer details are sent in emails
WHSmith has faced a raft of complaints from customers on social media after they were sent details of other customers in emails. Customers of its magazine subscription service complained of receiving emails with other people's names, phone numbers and email addresses on them.
The retailer has said the issue was caused by a bug with its supplier I-subscribe and was not a data leak. No payment details had been compromised, according to the company.
Source: BBC
Halfords chief exec Jill McDonald says sales dip is a 'blip'
Halfords has blamed bad weather for 'lacklustre' cycle sales over the summer after reporting an 11% year on year drop for its previously strongly growing bike sales category.
Jill McDonald, who joined the company as chief executive in May from McDonald's, said she was "disappointed" by the results, according to the Financial Times. She also said the colder and wetter weather had put off casual cyclists.
Halfords, which has 20-25% market share, sales had previously been positive and had posted an 11% profit rise for its full year results in June.
Source: Financial Times
In case you missed it...two longer reads
Marketers struggling with the basics of mobile advertising will face further challenges as Apple pushes away from traditional online ads and towards a behaviour-driven model for iPhone users.
"M, book me a cab" - this perfunctory command sits at the heart of the challenge that many brands will soon face, says Ramzi Yakob, strategist at TH_NK.
If you watch one video today...
Watch Sam Bompas explain Bompas & Parr's "alcoholic architecture", a vaporous cloud of booze in Borough Market.