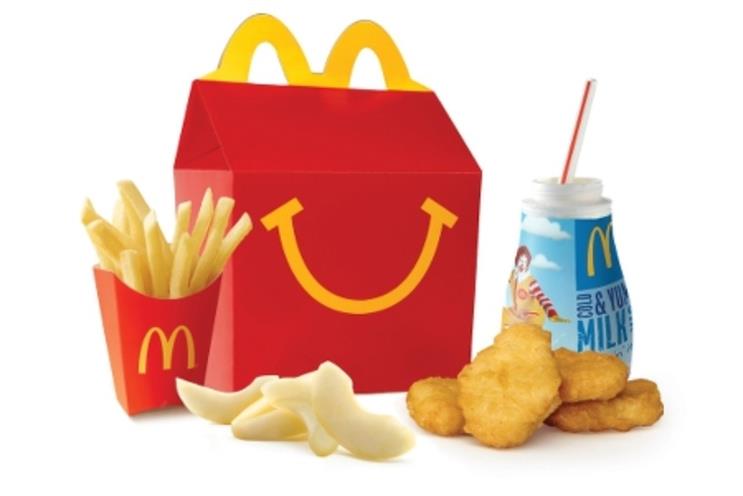 McDonald's trials table service in the UK
Here at Marketing Magazine, we've been watching the premiumisation of burgers with a hungry stare, so it comes as no surprise to us that McDonald's is trialling table service in the UK.
The fast food chain is trialing a slower approach at its Mottram, Greater Manchester, store this month, with eleven more set to test the concept later in the month.
The move is designed to help modernise the brand in the face of increasing competition. People will be able to order from digital kiosks, take a seat and have their food brought to them by a member of staff.
Source: Guardian
IBM has acquired a company, helping robot Watson see changes in health
IBM bought medical imaging firm Merge Healthcare this week, a move that will let its computer Watson use images to detect changes in a person's health, effectively letting it see.
"The planned acquisition bolsters IBM's strategy to add rich image analytics with deep learning to the Watson Health platform - in effect, advancing Watson beyond natural language and giving it the ability to 'see'," IBM said.
Source: Telegraph
Tesla is the latest auto brand to suffer 'white hat' hack attack
Last month it was Jeep, this month Tesla is subject to an innocent, yet purposeful hack on its in-car computer system.
The 'white hat' hack, which means its system was breached to prove flaws, rather than to cause any harm, managed to break the system and expose the car makers' technical systems as vulnerable.
With this hack coming so soon after the Jeep hack, questions may start to be asked about the safety of in-car computing systems, which are becoming rapidly commonplace in new cars.
Source: Financial Times
In case you missed it...two longer reads
When it comes to creating a future workforce of agile minds, we are on the right track in kids, but we need to address the problem with the adults of our world, argues Jon Davie, UK CEO of digital agency Zone. He says digital is a mindset as much as a skillset.
O2 is the long-term sponsor of England Rugby, which may be a mixed blessing when the Rugby World Cup hits the team's home shores. Marketing's Shona Ghosh catches up with head of sports sponsorship Gareth Griffiths to discuss.
If you watch one video today...
Coca-Cola: sponsoring the Rugby World Cup a 'no-brainer' on home turf
With the 2015 Rugby World Cup just around the corner, sponsor Coca-Cola is hoping to get the general public interested in the game with an activation at London's Tower Bridge this week.
Coca-Cola held a Ball Exchange event where the public could swap their traditional summer sport balls (tennis, golf, and cricket) for branded rugby balls. Marketing interviews Coca-Cola's Bobby Brittain on film.