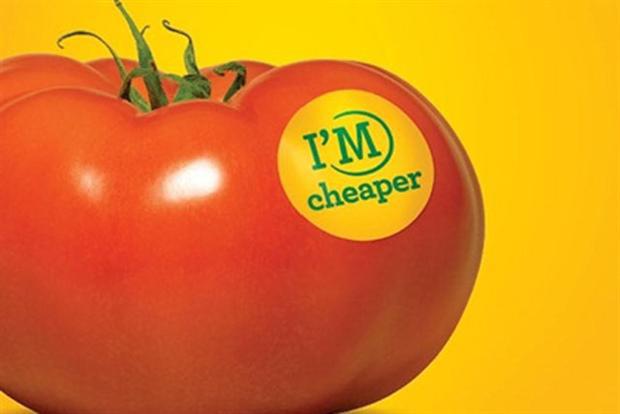 Morrisons Boss Announces Price Cuts On 200 Products
Morrisons is escalating the supermarket price war with chief executive David Potts announcing that 200 items, including staples such as milk, bread and butter, will have their prices cut by up to a third.
Potts, who replaced Dalton Philips, will hope that the price cuts will help Morrisons claw back market share and reverse declining sales. The first trading statement issued under his control of the business reported a 2.9% fall in sales.
The strategy will tie into Morrisons' image as the cheaper of the UK's main supermarkets, outside the growing influence of German discounters Aldi and Lidl, and will resonate with slogans such as 'I'm cheaper'. Given that Morrisons' planned March ad campaign was postponed, it will be interesting to see how marketing will be shaped by this latest round of aggressive price-cutting.
The cuts include slashing the price of four pints of milk from £1 to 89p and cutting the price of 1kg of Tate & Lyle sugar by 25% to 52p.
Source: The Telegraph
Manchester United Becomes World's Most Valuable Brand
Manchester United has become the most valuable football brand on the planet, beating off previous number one Bayern Munich, according to a ranking by marketing consultancy Brand Finance.
The Lancashire club's achievement is somewhat ironic given that it won no trophies again last season, yet its brand holds a value of around $1.2bn (£789m). For marketers, it is perhaps an example of how a brand's perceived value can outshine its actual performance. Manchester United has not only proven lacklustre on the pitch, but last month reported a £2.9m quarterly loss largely due to a fall in matchday and broadcasting revenues.
The consultancy pointed out that despite its recent poor performance on the pitch, Manchester United is followed slavishly by fans from as far afield as South East Asia and China.
Brand Finance's Football 50 report revealed that of the top ten most valuable clubs in the world, six were English.
Source: BBC
In case you missed it... two longer reads
Last month YouTube celebrated its tenth birthday for an entire month, culminating in a vote for the best ad of all time. We spoke to Orabrush, one of the shortlisted 20, to find out how to create one of the best ads on the channel in a decade.
Top marketers from Pret-a-Manger, DLKW Lowe, M&S Bank and Guardian answer this month's Marketing Society Forum question 'can marketers rise to the challenge and, indeed, do brands need a greater degree of creative involvement?'
If you watch one video today...
Feeling hungry? Look away now. We went along to find out about Gü Puds desert island pop-up restaurant, which aimed to promote its ramekin range.