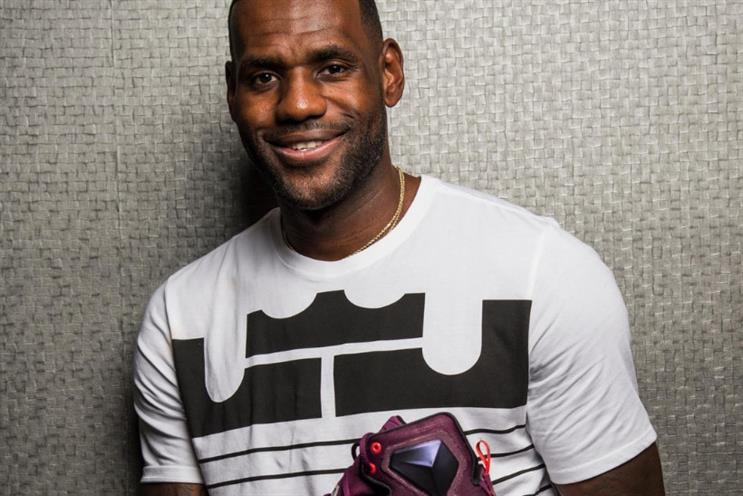 Nike has signed basketball player LeBron James to the brand… for life
Long-time Nike brand ambassador and basketball player LeBron James has agreed a deal with the brand that will see him tied to Nike for life.
Nike hasn't commented on how much the deal is worth but many news outlets, including ESPN, are reporting that it will be the biggest ever of its kind. James had reportedly signed a two-year deal with Nike previously that was worth $47m, according to the Financial Times.
Nike shares rose yesterday after news of the deal was announced.
Source: Financial Times
WH Smith execs take pay bonuses after lifting profits
WH Smith boss Stephen Clarke will receive a total of a £3.9m in his pay packet this year, after he realised plans to boost WH Smith profits by increasing exposure at train stations and airports.
The newsagent's positive results seem rare amid many other high street negative results. WH SMith's full-year profits rose by 8% this year to £121m, which outpaced the average on the high street.
WH Smith said Clarke's pay packet is still 20% lower than peer groups'. According to the Telegraph, Clarke's payout still sits less than M&S boss Marc Bolland's reported £2m.
Source: Telegraph
In case you missed it...two longer reads
This month we looked at new economic models and how marketing fits into a future of potential postcapitalism. Read all our insights and news from the theme in one place.
Lidl's marketing and advertising director, Arnd Pickhardt, scooped the Marketers' Marketer of the Year award after being voted in overwhelmingly by elite industry players in Marketing's Power 100.
If you watch one video today...
Rather than a video, this week we're pointing you towards our new podcast. Listen to the third episode below and find out more here.