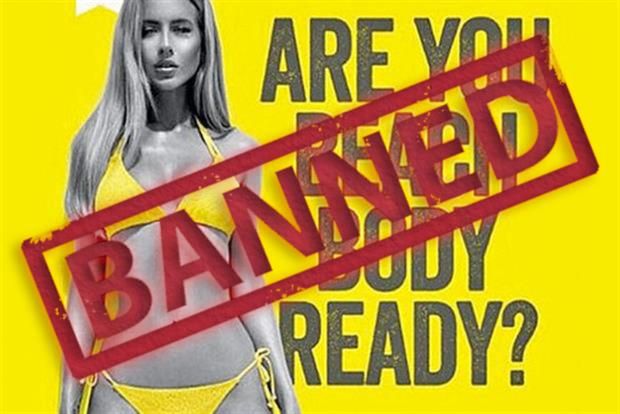 Banned Protein World comes to NYC
Protein World has brought its controversial 'Are You Beach Body Ready' ad to New York, splashing a huge image over Times Square.
According to AdWeek, digital versions of the image are set to appear around the New York subway.
The image features the slender model Renee Somerfield sporting a yellow bikini with the tagline "Are you beach body ready?".
The ad was banned by the UK Advertising Standards Authority after intense public pressure. The watchdog is also conducting a "social responsibility" probe into the campaign.
The weight loss firm is apparently unrepentant about the ban, retweeting its vocal supports on Twitter:
"@Suffragentleman: LOVE that @ProteinWorld is defying the haters by taking over Times Square! #beachbodyready pic.twitter.com/21uA8WylpE"
— Scott McDermott (@ScotMcDermott)
June 1, 2015
Google simplifies user privacy – but is it spin?
Google has pulled all its security and privacy settings into a single hub, theoretically making it easier for users to see the information gathered on them.
The My Account hub's new set of tools guide the user through a privacy and security check-up. Importantly, this should make it easier for users to examine how ads are targeted at them through Google services. Users can also delete their YouTube search history and tweak other personal information.
Not everyone's convinced, with one privacy expert telling CBS that the new tools only give the appearance of handing users control.
Jeffrey Chester from the Centre of Digital Democracy said: "The fact of the matter is Google is continually expanding all the data that it collects from consumers."
Medium claims it's 'not a publishing tool' as it axes budgets
Medium, the blogging tool started by Twitter's co-founders, is representing itself as a network of writers rather than a straight publishing tool.
In a puzzling update titled 'Medium is Not a Publishing Tool', CEO Ev Williams wrote: "In the last few months, we've shifted more of our attention on the product side from creating tool value to creating network value".
It isn't particularly clear what this means, but Business Insider notes the company as cut back budgets on several of its biggest independent publishing projects, such as Matter.
Analysis by BuzzFeed suggests the firm is struggling for traffic, and focusing on community rather than long-form pieces.
In case you missed it... two longer reads
Unmanageable living costs, internship culture and long working hours are some of the reasons why London is becoming unpalatable to the new generation of creatives. We talk to the marketers who have fled the city, and look at what attracts those who stick around.
It's hard to get the juices flowing at an office desk, so we ask some of the UK's most creative people where they find their inspiration.
If you watch one video today...
We talk to travel brands about the difficulties of keeping up with the modern traveller - tech-savvy, fast-moving and fussy.