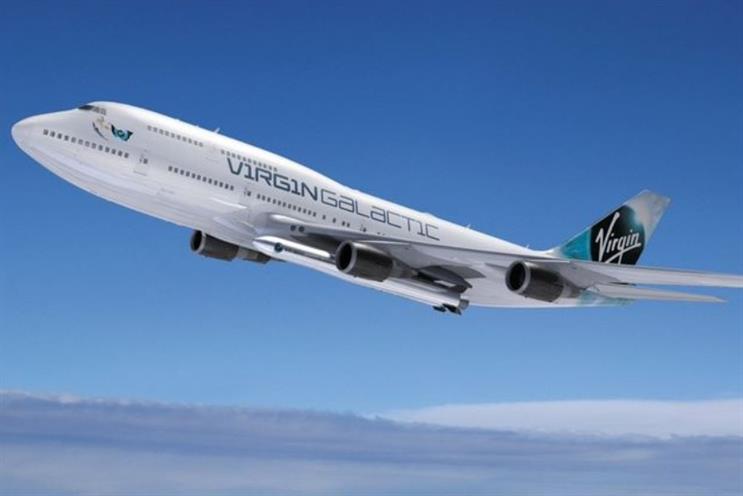 Connected homes and wearable tech drove John Lewis Black Friday sales rise
During Black Friday John Lewis saw a weekly sales increase of more than 60% – the biggest ever week in its trading history. The sales increase, up 4.8% year on year, was fuelled by discounts and price matching. Online sales also increased more than 15%.
Electrical items including TVs were up 15.2% with "connected items" and wearable tech seeing a 90% and 850% sales increase respectively, the business said. Women's branded fashion was also up 45.6%.
Source: John Lewis
Virgin Galactic to use plane as a launchpad
Sir Richard Branson has revealed plans to launch commercial rockets into space aiding the use of a Boeing 747-400.
Virgin Galactic unveiled the aircraft, named Cosmic Girl, yesterday. Using the plane as a launchpad means Virgin could haul commercial payloads including satellites into space from anywhere in the world, rather than being restricted to launch pads.
Virgin Galactic's LauncherOne rocket will also be mounted under the wing of Cosmic Girl.
Source: Telegraph
Disney launching dating site for film fans
A Disney film enthusiast has launched a new dating site called MouseMingle, which has been inundated with registrations.
"MouseMingle.com is dedicated to Disney fans. Traditional internet dating sites don't understand the passion people have for all things Disney. But we do", the site explains on the homepage.
The dating site will enable people to post their pictures and information, rate users, and answer Disney-related questions, as well as share their favourite Disney moments.
Source: The Guardian
In case you missed it...two longer reads
This month we looked at new economic models and how marketing fits into a future of potential postcapitalism. Read all our insights and news from the theme in one place.
Lidl's marketing and advertising director, Arnd Pickhardt, scooped the Marketers' Marketer of the Year award after being voted in overwhelmingly by elite industry players in Marketing's Power 100.
If you watch one video today...
Rather than a video, this week we're pointing you towards our new podcast. Listen to the third episode below and find out more here.